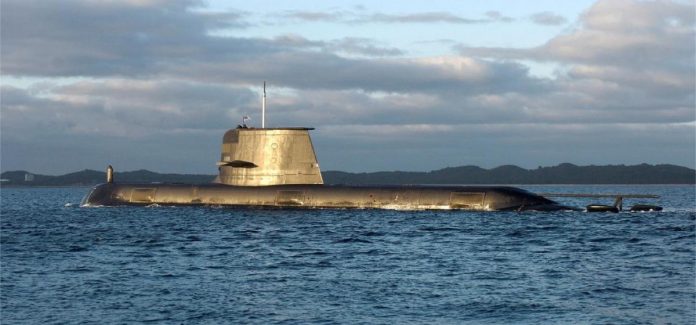 Australia's fleet of six Collins Class submarines will receive significant sonar upgrades under a $542 million project involving Raytheon Australia and Thales Australia.
Defence Industry Minister Christopher Pyne said Australian companies will deliver 70% of the content, creating 100 new jobs.
"Australian defence suppliers are central to the sovereignty of our current and future military capability," the Minister said.
"As a result of their continued demonstration of expertise, Australian companies will have an enduring role in keeping our submarines superior and safe."
Most of the spending will be on the design and production effort in NSW with Raytheon Australia in Macquarie Park and Thales Australia in its underwater systems centre of excellence in Rydalmere.
ASC and a range of small and medium sized Australian companies, including Sonartech Atlas, and L3 Oceania, will carry out the system integration operations at Osborne in South Australia and Henderson in Western Australia.
Minister for Defence Marise Payne said the upgrades are critical to maintaining Australia's highly capable Collins Class submarine fleet until the introduction of the Future Submarines.
" Submarines offer capabilities no other platform can provide, and that's why the Turnbull Government is committed to investing in the Collins Class fleet to maintain its advantage in an increasingly complex and uncertain strategic environment," Ms Payne added.
"Enhancing the Collins Class' high-end warfighting capabilities so they can continue to detect and locate other vessels, ensures it will be an effective deterrent to potential adversaries."
Thales Australia CEO Chris Jenkins said the project will extend the life and the regional superiority of the Collins fleet.
"It is critical that Australia maintain the highest levels of submarine capability from the Collins fleet until the Future Submarine enters service," Mr Jenkins said.
"The sonar systems are the 'eyes and ears' of the submarines, and Thales will bring together the best underwater sensing technology from around the world to ensure the Collins remains a potent force."