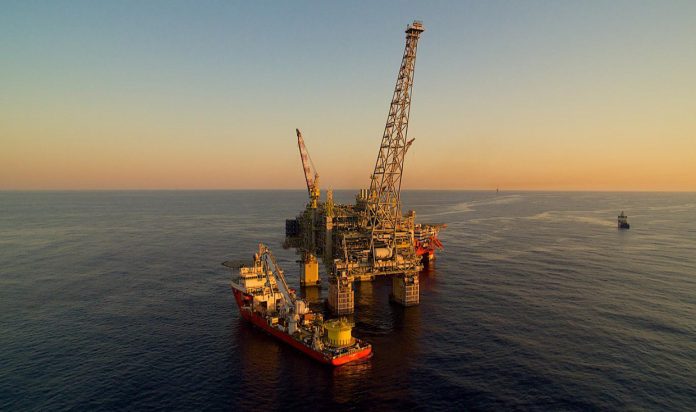 Chevron Australia has commenced production of liquified natural gas (LNG) from the second train at its Wheatstone Project.
Located 12 kilometres west of Onslow, the Wheatstone Project is Australia's first third-party natural gas hub enabling future development of the vast natural gas resources in offshore Western Australia.
The project is expected to deliver more than 300 full-time operational jobs and about 8.9 MTPA over an estimated 30 years of operation.
Chevron Australia Managing Director Nigel Hearne said the combined development of the Wheatstone and Gorgon Projects has seen more than $60 billion committed to Australian goods and services, around 1000 contracts awarded to Australian companies and almost 19,000 workers employed.
"With the Chevron-operated Wheatstone and Gorgon LNG facilities now operational, we are delivering a significant new source of energy for customers in the region, as well as contributing to significant levels of investment into the Australian economy," Mr Hearne added.
"First LNG production from Wheatstone train two is another remarkable achievement and is testament to the collaboration of our partners, customers, contractors, governments, community, and the many thousands of people who worked to deliver this legacy asset. Working closely with our customers, we are committed to be a safe and reliable natural gas supplier for decades to come."
Premier Mark McGowan has welcomed Chevron Australia's announcement, saying that the Wheatstone Project has been a catalyst for growth for the Onslow community.
"I congratulate Chevron Australia on this important milestone for the Wheatstone Project, which secures hundreds of jobs for Western Australians into the future," the Premier stated.
"This achievement is yet another sign that WA is getting back on track – the economy is improving, confidence is up and jobs are being created."
"Oil and gas projects help drive our economy, generating jobs in the industry and revenue with flow-on effects to the rest of the economy."
The Wheatstone Project is a joint venture between Australian subsidiaries of Chevron (64.14%), Kuwait Foreign Petroleum Exploration Company (KUFPEC) (13.4%), Woodside Petroleum Limited (13%), and Kyushu Electric Power Company (1.46%), together with PE Wheatstone Pty Ltd, part owned by JERA (8%).
At full capacity, the Project's two train LNG plant is expected to contribute around 6% of the Asia Pacific region's total future LNG production.
Image credit: www.chevron.com