Research has shown that the failure to recycle waste metals has cost the Australian economy more than $2 billion each year.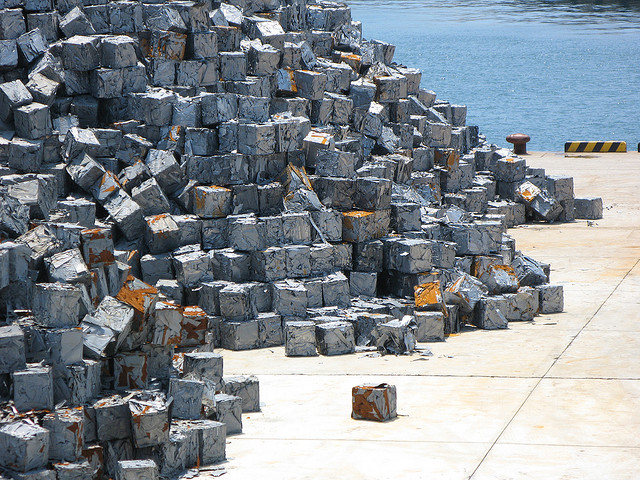 According to the news release by the University of Technology, Sydney (UTS), the Wealth from Waste project, which was launched on Friday in Sydney, will be focusing on advising how to recoup value from "mining" above-ground waste resources.
The three-year research project is spearheaded by UTS's Institute for Sustainable Futures in collaboration with partners such as CSIRO, Monash University, University of Queensland, Swinburne University of Technology and Yale University.
"We've found that recovering the five million tonnes of metals such as iron, aluminium and copper locked up in landfills or discarded products could provide up to 70 per cent of Australia's metal consumption each year," said UTS researcher Dr Damien Giurco, who will lead the research collaboration.
"We are seeing products, supply chains and business models being redesigned in forward-thinking international centres to exploit the vast value in recycling metals reclaimed in waste."
CSIRO Minerals Down Under Flagship director Jonathan Law said Australia could no longer rely solely on a "take-make-dispose" economy.
"Recovering high-value resources already extracted by mining is a huge opportunity for companies in the manufacturing and services sectors looking to innovate," Mr Law said.
UTS Business School's Professor of Sustainable Enterprise Suzanne Benn said that Australian companies will be able to retain their competitive edge by unlocking the potential of the "circular economy".
"In a circular economy, the re-use and re-manufacturing of products becomes standard practice, so that companies start to close the loop on their daily operations," Professor Benn said.
"It's an exciting approach because it encourages new business models and opens up opportunities for convergence with revolutionary digital practices like 3D printing."
Alexander Collot d'Escury, CEO of global carpets, carpet tiles and sports pitches company Desso, said that the circular economy was more than just recycling.
"Companies such as ours are beginning to see the benefits of making a product good from the start. Through design and innovation we make products that deliver outstanding value in design and functionality and thus contribute to people's health and wellbeing," Mr Collot d'Escury said.
According to the article on the TCE Today, the Wealth from Waste research team will be focusing on four themes, namely: identifying the most favourable recycling systems; mapping the available resources in Australian cities and the social, economic and logistical challenges of recovering them; characterising novel business models to make use of metals from 'above ground resources'; and integrating these findings to help Australia become an international leader in recovering wealth from waste.