Euro-area manufacturing seems to be showing encouraging signs of recovery after it had registered a steady growth of 53.0 points in March, which is close to the highest growth level in almost three years.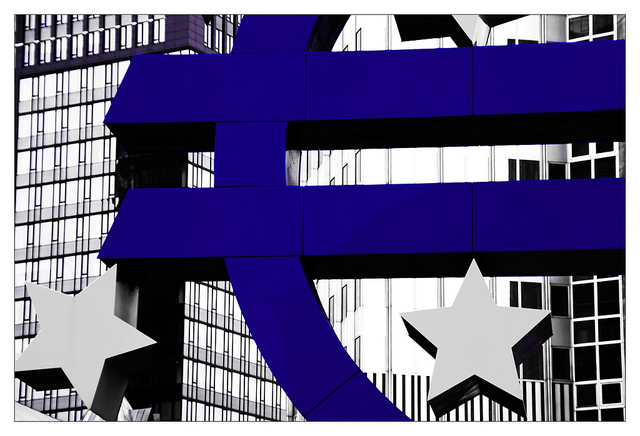 According to the article on Bloomberg, an index based on a survey of purchasing managers dropped to 53.0 from 53.2 in February, matching the Markit Economics Ltd.'s estimate released last week.
An index above 50 indicates expansion in the sector.
Despite the positive results of the report which showed that the region is recovering from the manufacturing crisis, the euro has appreciated more than 7% against the dollar in the past 12 months and inflation slowed to the lowest level in four years in March, highlighting the risks to the outlook.
European Central Bank (ECB) policy makers will meet on April 3, and economists predict they will refrain from adding stimulus.
"The goods-producing sector is on course to provide a meaningful boost to the overall economy in the first three months of the year," said Chris Williamson, chief economist at Markit in London.
"Still, a self-sustaining recovery is not yet in place and reliant at least in part on price discounting to win sales. Such deflationary signals will continue to spook policy makers."
According to Markit, Euro-area output prices contracted in March for the first time since August, with the index dropping to 49.3 from 50.5 in February
The PMI found that Germany, Europe's largest economy, has slowed to 53.7 in March from 54.8, whereas French manufacturing returned to growth for the first time in three years.
Italian and Spanish manufacturing have also registered growth, while Greek manufacturing contracted in March after expanding for the previous two months.
According to Mr Williamson, the surveys signalled economic growth of about 0.5% in the first quarter, which compared with an expansion of 0.3% in the final three months of 2013.
"The picture is one of continued recovery," Chris Scicluna, head of economic research at Daiwa Capital Markets in London, said before the data was released.
"There are a range of risks. An important element to the recovery is external demand. The Governing Council is keeping an eye on the exchange rate."
According to 54 of the 57 economists in a Bloomberg News survey, ECB policy makers, led by President Mario Draghi, will keep the benchmark interest rate at a record low of 0.25% on Thursday. Credit Agricole SA and Danske Bank A/S predict a cut to 0.15%, and Goldman Sachs Group Inc. predicts a reduction to 0.1%.
"It is premature to rule out any further action from the ECB," Richard Barwell, senior European economist at Royal Bank of Scotland Group Plc in London, said before the PMI release.
"On balance, we do not expect looser policy on Thursday, despite the surprisingly weak inflation print, but plenty of loose talk."