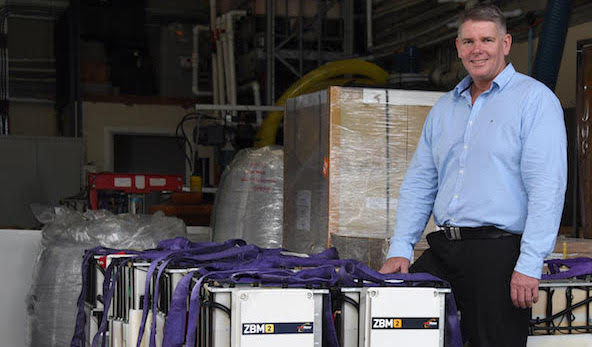 Battery maker Redflow Limited has started manufacturing core components for its zinc-bromine flow batteries at its new production facility in Thailand.
The company began manufacturing electrode inserts – produced from custom-made highly conductive plastic – which use a bipolar design to enable a zinc-plating reaction on one side and a bromine reaction on the other.
Redflow CEO Richard Aird said production of the first components was going as planned.
"We remain on track to produce full battery stacks from our Thai factory next month," he said.
"These electrode inserts are critical components in our zinc-bromine flow battery stack, enabling the plating of zinc on one surface of the insert while the battery is charging. This component contains a significant amount of Redflow IP (Intellectual Property), so we're making sure these inserts are produced to our standard before progressively qualifying additional battery components."
Redflow's unique zinc-bromine flow batteries are designed for stationary energy storage applications ranging from its ZCell residential battery to its scalable ZBM2 batteries for industrial, commercial, telecommunications and grid-scale deployment.
The company's new factory, a 1500-square-metre building, is located in the IEAT free trade zone in Thailand, 110km southeast of Bangkok.
Image credit: https://redflow.com