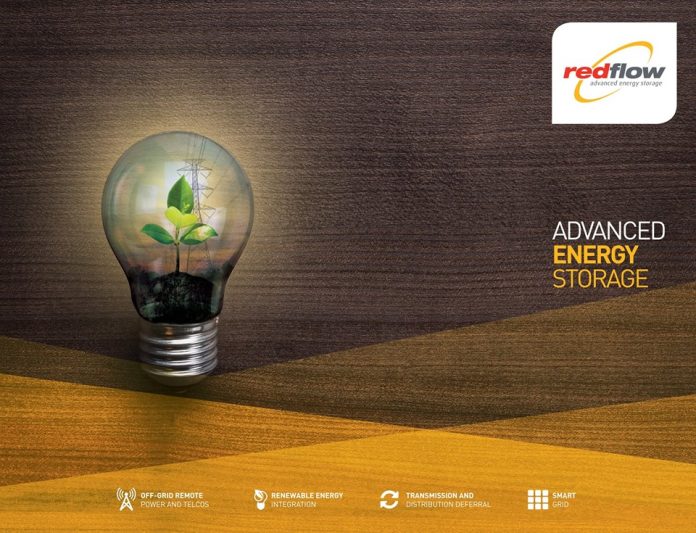 Australian energy storage technology company Redflow will supply a large scale battery energy storage solution for a key smart grid project in China under a collaboration agreement signed with Chinese zinc-bromine flow battery company ZbestPower.
Redflow said the deployment will be part of the Haidong Transportation Group's Smart Grid Project in Qinghai Province, which is recognised as a key market in China's shift to a low carbon renewable energy future.
The Smart Grid Project, which is sponsored by the China National Energy Bureau, consists of a 66KW solar PV parking carport, 18 EV fast charging points, 1MWH energy storage system and smart energy management system.
It will allow the Haidong Transportation Group to charge its electric vehicles with renewable energy and energy at the lowest price from the grid, and analyse various energy storage technologies. ZbestPower is managing the entire project.
"Under the Collaboration Agreement, Redflow and ZbestPower have agreed to develop a large scale battery storage solution to meet critical project milestones set by Haidong Transportation Group, demonstrate the technical and economic viability of the Redflow system over the duration of the demonstration and collaborate on leveraging the Redflow system for commercial opportunities in China," Redflow told the ASX.
"The Redflow energy storage solution, containing 10 of its ZBM2 zinc-bromine flow batteries, will be provided for an initial six month deployment, which is expected to commence in early June 2019. The deployment period may be extended by agreement at the end of the initial period."
Redflow CEO Tim Harris said the company will assist with site preparation, testing, installation, commissioning, operation and ongoing monitoring and reporting, decommissioning and return of the Redflow system upon conclusion of the demonstration project.
He said Redflow's assistance will also include technical support provided by Chinese-speaking Redflow energy storage technicians.
"Having strengthened our intellectual property protection for the China market and reviewing several partnership opportunities over the past 12 months, we are delighted to have signed a collaboration agreement with ZbestPower," Mr Harris continued.
"ZbestPower and Redflow will jointly benefit from this collaboration, with the Haidong Transportation Group's Smart Grid Project a key springboard to develop further projects in China."
Image credit: Redflow Facebook page