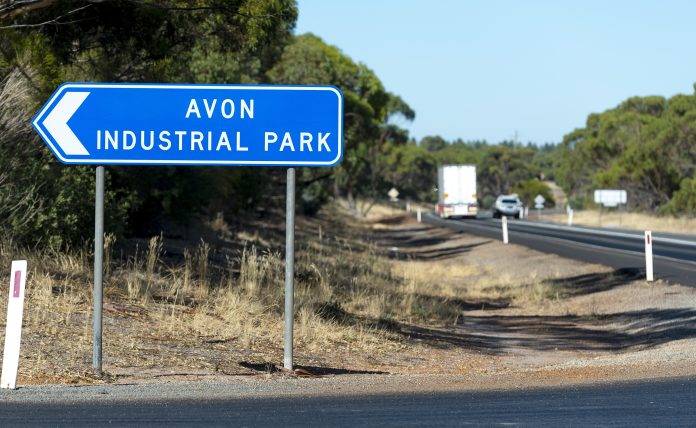 Reinforced Earth, a national civil engineering firm, is constructing a new manufacturing hub near Northam after purchasing a 4.02 hectare site in DevelopmentWA's Avon Industrial Park, east of the town's centre.
The company, which specialises in the design and supply of retaining wall solutions and buried concrete arches used in the mining and civil market, will build various custom-engineered products at the site at Avon Industrial Park.
Managing director Riccardo Musella said Reinforced Earth would also create up to 10 new jobs with plans to expand in the future.
"We are investing in regional Australia to grow our manufacturing capabilities, as part of a company strategy to be closer to where our clients do business," Mr Musella continued.
"We have already established regional operations in Albury in NSW, and this expansion near Northam will help us better meet demand for off-site manufacturing in the growing civil and mining infrastructure markets."
DevelopmentWA CEO Frank Marra, said: "Avon Industrial Park is well suited to Reinforced Earth's manufacturing facility that will bring it closer to its clientele, with land at a fraction of the cost of comparable industrial property in Perth.
"The economic conditions in Western Australia are strong and regional WA is ripe for investment, which is fuelling strong demand for industrial land.
"It's also great to see Reinforced Earth investing in local jobs and helping to grow Northam's economy."
According to Mr Musella, stage 1 construction will include a 2,000sqm of manufacturing area under a 25-tonne portal crane, as well as ancillary office space and amenities.
"We will then move on to Stage 2, which includes building permanent offices and the factory, and we anticipate completion by the end of April 2022," he continued.
"Employing local contractors from Northam has been central to our development and enabled us to complete construction quickly.
"The support from DevelopmentWA during the sales process has also been excellent."
Image credit: https://developmentwa.com.au/news/civil-engineering-company-invests-in-northam-manufacturing-hub