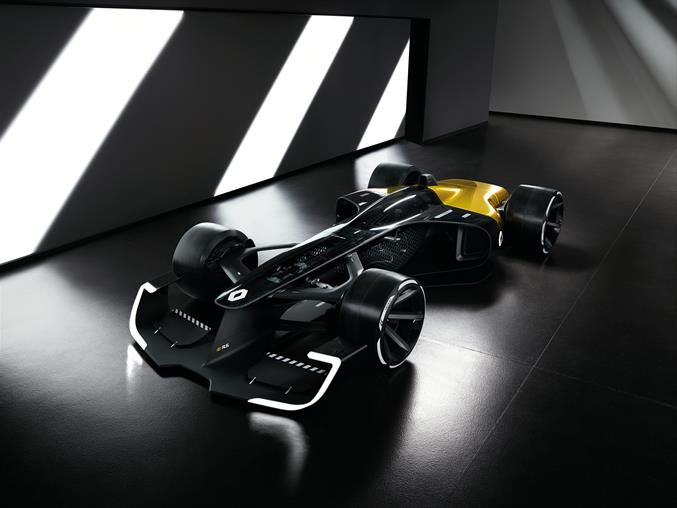 Renault has unveiled a striking new concept car at the Shanghai Motor Show which outlines the carmaker's vision of what F1 cars would look like in 2027.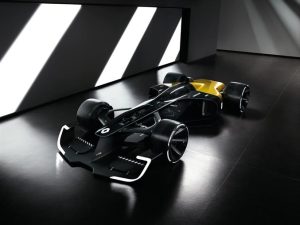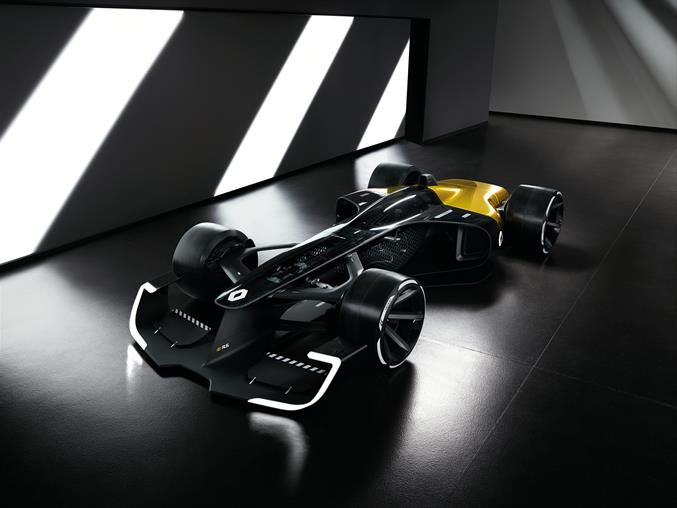 Featuring a four-wheel steering, a four-wheel drive and a closed, transparent cockpit, Renault's radical machine was designed to put the driver 'back at the heart of the sport' while also increasing safety thanks to an autonomous mode that can be activated in the case of an accident.
The R.S.2027 also features moving aerodynamic parts such as the car's active wings, as well as a new, environmentally-friendly internal combustion engine boosted with a very high-energy density batteries that are five times as powerful as those currently in use in the world's most popular racing's series.
In terms of overall appearance, the car features active LED lighting incorporated into the wheels and a C-shaped lighting signature that has become a familiar hallmark of Renault's road vehicles.
Renault's F1 concept car was also designed to provide extensive interaction between the cars and greater connection with spectators, who will be able to view the telemetry data of their favourite driver.
Commenting on Renault's vision of Formula 1 in 2027, Cyril Abiteboul, Managing Director, Renault Sport Racing said:
"One role of Renault Sport Racing is to anticipate the future of Formula 1 so that it draws a maximum number of fans in an environment consistent with Groupe Renault's objectives," Mr Abiteboul stated.
"We look forward to generating inspired conversations with the racing community, fans and enthusiasts through this concept that highlights our ideas and desires."