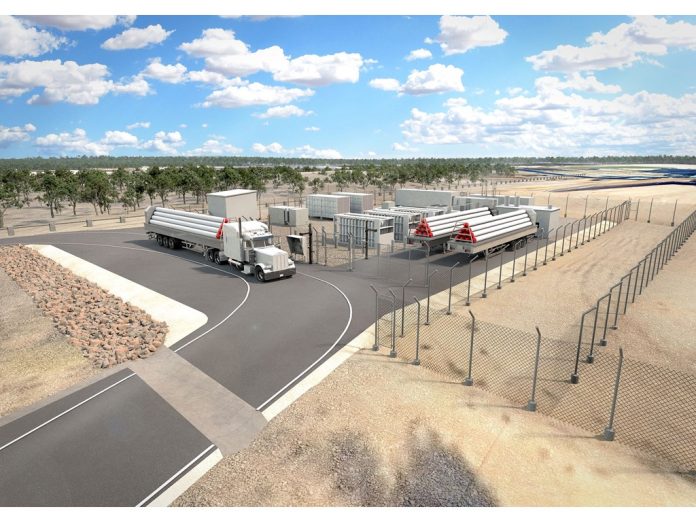 The Queensland Government is investing $28.9 million for the construction of a renewable hydrogen demonstration plant and refuelling facilities on the Western Downs, near Chinchilla.
The investment is part of Queensland's plans to become a hydrogen and renewable superpower and the government's $2 billion Queensland Renewable Energy and Hydrogen Jobs Fund.
According to the official announcement, the Kogan Renewable Hydrogen Demonstration Project is expected to produce 50,000 kilograms of renewable hydrogen annually after it becomes fully operational in 2023.
CS Energy has appointed IHI Engineering Australia (a subsidiary of IHI Corporation Japan) to construct the Kogan Renewable Hydrogen Demonstration Plant, with construction scheduled for kick off later this year.
It will be built near to CS Energy's Kogan Creek Power Station and be entirely powered by solar energy, with CS Energy as the one in charge of operating and maintaining the plant.
A solar farm, battery, hydrogen electrolyser, hydrogen fuel cell, hydrogen storage, and out loading facility are all part of the demonstration project.
According to Minister for Energy, Renewables and Hydrogen Mick de Brenni, this will be one of the most advanced renewable hydrogen projects in Queensland.
"Queensland has a unique competitive advantage in the production of renewable hydrogen, with our proximity to Asia, established infrastructure, manufacturing capabilities and renewable energy generation," the Minister said.
"This project highlights the significant value of Queensland's publicly owned power stations in the diversification of our State's future energy portfolio. The demonstration plant's hydrogen electrolyser will only be powered by behind-the-meter solar energy, making it one of the few truly renewable hydrogen projects in Australia."
Motoya Nakamura, MD of IHI Engineering Australia, said that CS Energy is a key partner of IHI and that the two companies are looking forward to working together on an intriguing project in the hydrogen and renewables field.
"IHI welcomes the opportunity to be involved in the initial stages of kick starting the global green hydrogen and ammonia value chain and is committed to the development of this new industry in Australia," Mr Nakamura said.
"IHI has been a significant contributor to the development of the energy sector in Australia over the last 50 years and looks forward to expanding our low carbon project portfolio over the 50 years to come."
Image credit: https://statements.qld.gov.au/statements/94753?fbclid=IwAR33MICSVGUMi9hFUiGCtIOPakBZi9zP1y2leJ2P_7GgUtIYZATJp-pZzJI