Phoenix Gold Limited, an emerging Australian exploration and development company, has announced that it has executed a two-year toll mining agreement with FMR Investments for ore treatment at FMR's Greenfields ore treatment facility in Coolgardie.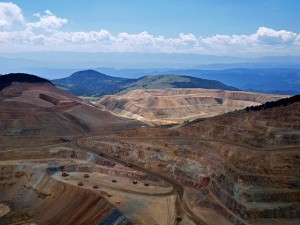 According to the ASX announcement by Phoenix, the agreement dictates a minimum of 600,000 tonnes to a maximum of 800,000 tonnes per annum be processed at FRM's Greenfields processing plant in Coolgardie on a quarterly basis. This will be under the technical management and supervision of Phoenix personnel, who will configure the circuit and set operational parameters at the mill to deliver optimum gold recovery and the lowest operating cost.
The company's ore will be processed in campaigns with no third party ore blending, with payment set on an open book, cost plus basis.
Phoenix said that ore will be sourced from shallow smaller scale open cut mines in close proximity to the mill, with ore treatment operations expected to commence in the September Quarter.
In addition, Phoenix also announced that it has contracted Drilling Australia to undertake grade control and mine extension drilling, which will provide further geological confidence prior to mine development.
"The signing of a long-term agreement with FRM is a great result for both parties and secures a milling pathway for ore mined under the base case development plan. Phoenix has treated ore at the Greenfields mill with great success an on a number of occasions over the past few years and this next stage will be on a larger scale and longer term basis," Phoenix Managing Director Jon Price said.
"With the successful completion of the Placement, we are executing on the development plan with grade control and mine extension drilling commenced. The results of this grade control drilling and subsequent modelling will further improve geological confidence and catalyse the development of our first project in the next few months."