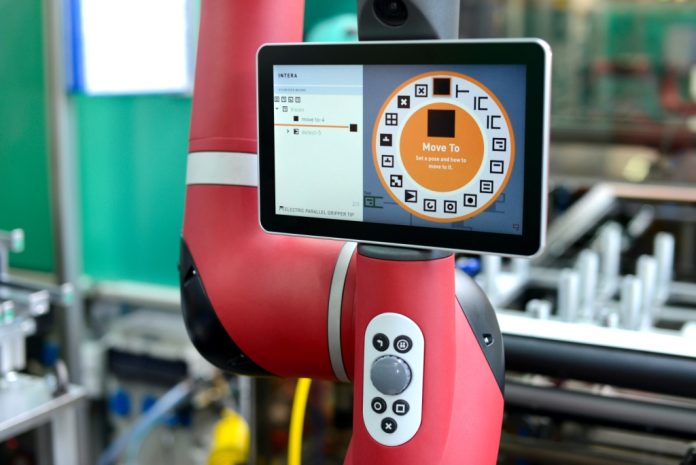 Rethink Robotics has announced a unique software platform that paves the way for creating fully connected manufacturing environments.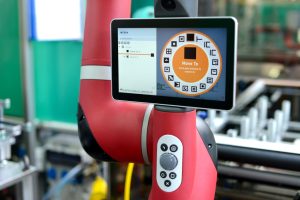 The Intera® 5 connects everything from a single robot controller to the entire work cell, simplifying automation with unparalleled ease of deployment.
Scott Eckert, president and CEO, Rethink Robotics, said Intera 5 fundamentally changes the need for integration, allowing manufacturers to deploy full work cell automation in a matter of hours, rather than weeks.
"With the introduction of Intera 5, we've created the world's first smart robot that can orchestrate the entire work cell, removing areas of friction and opening up new and affordable automation possibilities for manufacturers around the world," Mr Eckert said.
"Intera 5 is driving immediate value while helping customers work toward a smart factory, and providing a gateway to successful industrial internet of things (IIoT) for the first time."
German magnet manufacturer MS Schramberg is just one example of a company reaping the benefits from combining the capabilities of Sawyer robots with Intera 5.
With six robots operating on three machines, the company has one robot selecting parts from a series of patterns and loading the part into the machine, while a second robot removes the part from the machine and loads the part into a tray.
General Manager Norman Wittke said an MS Schramberg engineer is able to deploy and train the robots in just more than an hour. He said the robots now operate around the clock six days per week, and can easily configure complex logic tasks, minimising the need for human interaction and freeing up employees for more complex tasks.
"We've cut our deployment times by hundreds of hours with Intera 5, and are able to easily deploy our Sawyer robots on an extremely complex task in just over an hour," Mr Wittke added.
"The ease and speed of deployment is extremely valuable for our company, and is helping make our manufacturing processes more efficient, while improving our ROI."
Rethink said Intera 5 will be available for download on all existing Sawyer robots from the beginning of March.