Northern Territory Chief Minister Adam Giles presented the Defence Support Industry Award for Excellence in Defence Industry to RGM Maintenance, an authorised repair agent for EPSON Winches, a service partner WABCO braking systems and HIAB cranes.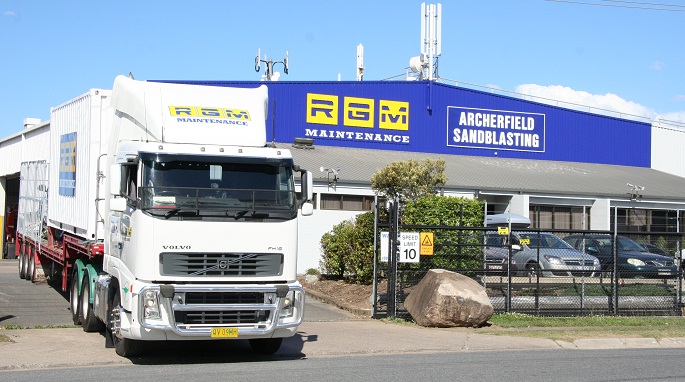 According to the media release by the Minister, the company just opened a $3.2 million service centre at Darwin's rapidly expanding Defence Support Hub in Holtz.
The Minister presented the award in recognition of their achievements at a gala dinner at the Darwin Convention Centre.
"The business has worked extremely hard to grow its support service to Defence in the Territory and has actively sought out new business opportunities arising from new local Defence projects. RGM is an example of the kind of business we want to encourage to set-up shop here as part of a ramp-up of our defence support industry," the Minister said.
"Defence is already important to the Territory economy, spending more than $1.4 billion dollars here every year but we want to see that spend increase substantially. Companies like tonight's winners will be critical to that process."
Bulletproof NT Tactical Gear was awarded a special recognition award to recognise the company's achievements in providing products and services to Defence personnel for the past eight years.
"Defence is committed to a major upgrade of Tindal Airforce Base to support the new F35 Joint Strike Fighter and I would like to see local business carry out a lot of that work. Australia has committed to the purchase of a number of MQ-4C Triton unmanned aircraft to patrol our ocean approaches and Tindal would be a logical base for those as well," said Mr Giles in his keynote address to the Northern Australian Defence Summit in Darwin.
"The Land 400 Armoured Vehicles project will replace the Army's ageing ASLAV's over the next few years and there is an opportunity for local businesses to support and service the new vehicles too. U-S Marine rotations will increase to 2500 personnel by 2017 and I am urging the U-S government to purchase its supplies locally wherever possible. I would be very supportive of the Marine rotations being expanded in the future."