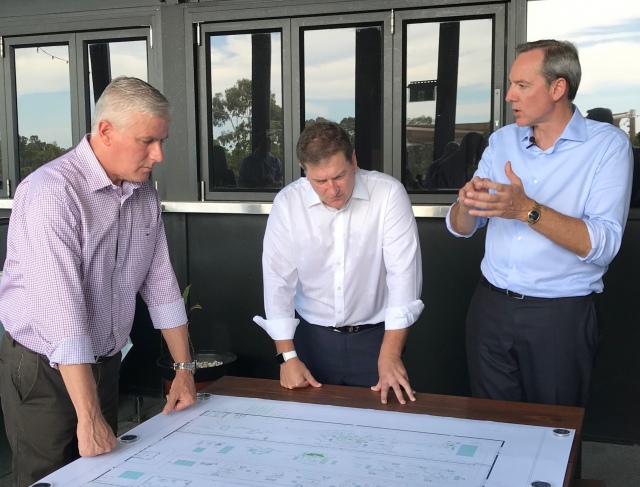 Rheinmetall NIOA Munitions (RNM), the newly created joint venture between Rheinmetall Defence Australia and Brisbane-based NIOA, will build a new state-of-the-art munitions forging facility in the regional Queensland city of Maryborough.
The announcement comes after the Federal Government confirmed it would commit $28.5 million towards the $60 million forging facility that is expected to create up to 100 new jobs in the Fraser Coast region.
Werner Kraemer, CEO Rheinmetall Waffe Munition and Chairman of Rheinmetall NIOA Munitions, said the state-of-the-art facility will produce artillery shell cases and other munitions-related products for supply to the Australian Defence Force (ADF) and for export to allied nations around the world via Rheinmetall's Global Supply Chain.
"Rheinmetall has identified Australia as a key strategic market for munitions and this Joint Venture is the cornerstone of Rheinmetall's strategy to supply artillery shells globally," Mr Kraemer added.
"We are committed to Australia and the Australian market. Through this commitment we want to create regional jobs and build a sovereign capability by employing locals and building a long term sustainable supply chain."
Robert Nioa, Managing Director of NIOA and Director of RNM, said the new facility is expected to be fully operational by 2022.
"The establishment of this new manufacturing facility here in Maryborough will not only help create local jobs but will also help ensure that future munitions supplied to the ADF will be made right here in Australia," Mr Nioa continued.
"We want to create a sustainable sovereign munitions manufacturing capability here in Australia and this backing by the Federal Government really underpins this significant investment and will ensure we deliver not only local benefits, but economy-wide benefits."