Rio Tinto has lost a legal fight to expand its Warkworth coal mine in Australia after the Court of Appeals yesterday backed the original ruling to halt the proposed expansion of the mine due to severe environmental impact.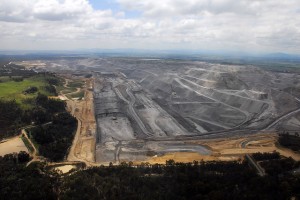 According to the article on Reuters, Australia's Supreme Court on Monday dismissed the company's appeal to overturn last year's ruling on the grounds that projected economic benefits of extending the mine in the small community of Bulga 180 km (110 miles) north of Sydney failed to outweigh its environmental impact.
Chris Salisbury, Managing Director of Rio Tinto's Coal & Allied unit, said the legal battle led by environmental legal group EDO had led to a projected 1 million tonnes in lost production for 2014, with the company yet to assess next year losses.
Rio Tinto recently submitted a revised development plan for an extension at the mine, arguing that it did not have time to wait for the outcome of its appeal against the Land and Environment Court's ruling.
In its revised plan, the mining giant offered to set aside more than 1,800 hectares of land for a National Park and fund A$9 million ($8.37 million) woodland and employment programmes.
"We are pushing forward with a significantly enhanced mining plan," said Mr Salisbury following the judgment.
"Time is of the essence to improve the mine's economy of scale given the weak market gripping the coal sector," he said.
According to the article on The Australian, the new plan will be assessed under new government rules that make economic benefits of mining a primary consideration, meaning an appeal to the courts is unlikely this time. However, environmental groups pledged to oppose any new plans.
"We don't think that Rio Tinto's new submission is any different from the old one and we will fight it," said John Lamb, President of the Bulga Milbrodale Progress Association.
Coal prices have halved since 2011 and are down almost 70% from all-time highs in 2008. Experts predict prices will continue to drop as growth in use for steelmaking wanes and more electricity is generated from shale gas.