Premier Jay Weatherill announced last week that a complete rewrite of WorkCover laws will be tabled in the Parliament before July with the sole aim of supporting workers to return to work and save South Australian business millions in annual premiums.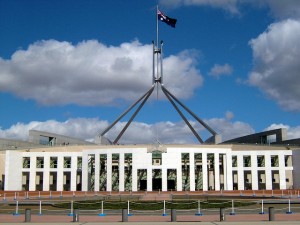 According to the news release, the new Recovery and Return to Work and Recovery Bill, which is expected to be operational by mid-2015, will replace the Workers Rehabilitation and Compensation Act 1986, marking the most significant WorkCover reforms in nearly thirty years.
Touring Handrail and Balustrade Fabrications, Premier Jay Weatherill said the proposed changes would save the company about $15,000 per year on its WorkCover levy.
"These reforms will be the most substantial changes to the WorkCover in nearly 30 years and will be vital for South Australian businesses, big and small, to remain competitive. These are savings in the order of $180 million per year for South Australian businesses. It is companies like Handrail and Balustrade Fabrications which would save about 25% on their WorkCover premiums," he said.
"It is equally important for injured workers who have often been let down by the scheme in the past, and must be supported as best as possible to return to work. We have acknowledged that the scheme in its current form does not sufficiently support injured workers to return to work, leading to an increased unfunded liability and higher premiums for business," Mr Weatherill said, adding that unlike payroll tax changes, these savings created for businesses will not affect revenue received by the State Government.
Earlier this year the State Government released a policy paper, A New Recovery and Return to Work System for South Australians, which outlays the key principles for the reform.
Minister for Industrial Relations John Rau said the Government's next step was to speak to interested parties about the legislation before presenting a Bill into Parliament this year.
"This will be a completely new Bill; we are scrapping the current one and starting again. Recent operational changes to the scheme have had some good interim results but they have gone as far as they can without these legislative changes," he said.
"We will now work with business, unions, the self-insured sector and other interested parties on refining the legislation before we introduce it into Parliament. The aim is to have these changes ready for full implementation by July next year. This is a new scheme, not a tinkering around the edges like previous attempts to improve WorkCover."
Changes outlined to the new scheme include: a legal distinction between seriously injured and less-seriously injured workers which includes increased compensation for seriously injured workers and a capped scheme for less seriously injured workers with better support to return to work sooner; access to common law; greater flexibility for injured workers to exit the scheme; and a better dispute resolution approach with payments available to workers during disputes.
Mr Rau said he expected the full support of the Liberal Party for the passing of these reforms quickly through Parliament.