Rockwell Automation — world leader in industrial automation and information — has announced the launching of the Allen-Bradley Stratix 5100 wireless access point (WAP) that allows for easy access to critical production data within a manufacturing enterprise.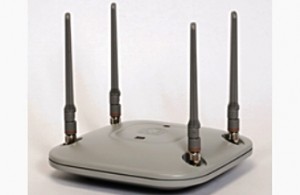 According to the press release by Rockwell Automation, the new Allen-Bradley Stratix 5100 wireless access point (WAP) features a work group bridge that enables engineers to connect up to 19 IP addresses simultaneously.
Ideal for industrial networks and remote areas where secure and reliable wireless connectivity is of the utmost importance, the Stratix 5100 WAP significantly reduces design time during integration of machines and equipment into the industrial control network.
"Automation engineers increasingly need access to more detailed production data and to solve automation network connectivity problems," said Rob Snyder, Network Infrastucture and Security Product Manager at Rockwell Automation.
"With the Stratix 5100 wireless access point and work group bridge, users can access production data from remote and difficult-to-reach areas. They can share this data between automation systems or feed it into information systems for analysis and improved decision making."
The Stratix 5100 WAP can be used in an autonomous or a Cisco Unified network and offers world-class performance and configuration options.
Premier integration to the Rockwell Automation Integrated Architecture system with detailed network diagnostic information is another great feature of the Stratix 5100 WAP.
"The Stratix 5100 WAP complements the Allen-Bradley ControlLogix EtherNet/IP communication modules and full portfolio of Stratix switches from Rockwell Automation," it says in the press release by Rockwell Automation.
Click here for more details on Wireless Design Considerations for Securing Industrial Automation and Industrial Applications.