Global leading provider of 3D printing and additive manufacturing solutions, Stratasys, has announced the new additions to their available material options for the Objet500 Connex3 Colour Multi-material 3D printer with six new flexible material palettes that add over 200 additional colours to its line-up.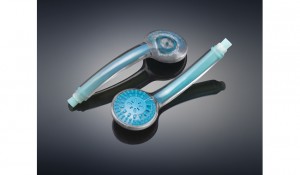 According to press release by Stratasys, the new palettes include 135 colours of rigid grey and 45 colours of hue grey.
The new colours make the Objet500 Connex3 printer capable to produce objects and parts for just about any industry, from medical devices to automotive product housings.
"The Objet500 Connex3 is the only 3D printer that combines colours with multi-material 3D printing. The ability to mix rigid, flexible, transparent and opaque colours offers users unprecedented versatility to design and perfect products faster," said Fred Fischer, Director of Materials and Applications at Stratasys.
"By extending the range of material options available, users can improve work-flow speeds and enhance efficiency."
The new flexible colour options comprise six rubber material palettes that consist of: three flexible 72-colour palettes, composed of rubber-like (TangoPlus) and combinations of rigid opaque (VeroCyan, VeroMagenta and VeroYellow) materials; and three flexible 68-color palettes, built with rubber-like (TangoBlackPlus) and combinations of the same rigid opaque (Vero) colours.
The new materials were showcased at Rapid Show that closed yesterday in Detroit, Michigan, USA.
To learn more about the range of new flexible digital materials offered by Stratasys watch the video.
For more information, please visit  www.stratasys.com or http://blog.stratasys.com