Minister for Manufacturing and Innovation Kyam Maher has announced a number of measures to help Upper Spencer Gulf and Outback communities affected by the closure of Alinta Energy's Leigh Creek coal mine.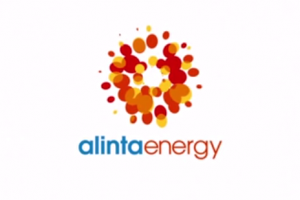 The decision to close the coal mine, which supplies coal exclusively for the gas and electricity retailer's Port Augusta Power Stations, was announced in June this year as a result of the "increasingly uneconomic" business environment.
Mr Maher said the South Australian state government was working tirelessly to help workers, families, and communities impacted by Alinta Energy's closure of the Leigh Creek coal mine.
"Last week we committed $7 million as an economic assistance package for the region – that's on top of the initial $1 million job creation and support funding announced in August," Mr Maher said in a media statement, adding that the Department of State Development will continue to work co-operatively with Alinta Energy to finalise a rehabilitation plan for the mine site.
"The State Government has also made a commitment to continue delivering important services in Leigh Creek – such as Police, the hospital, and the school – until at least June 2018. This also provides certainty for surrounding towns such as Copley and Beltana, which rely on Leigh Creek to access such services."
He said that the state government had also commenced a Request for Information process overseen by former State Tourism and Education Minister Jane Lomax-Smith, inviting industries to come up with ideas for new business ventures in the Leigh Creek region.
"This process will continue until January 31, 2016, after which Dr Lomax-Smith will make her recommendations to the government. We will also continuing working closely with the Leigh Creek community on what the town might look like, and how it might be managed into the future," the Minister added.
"Under the Electricity Corporations Act 1999, 132 Alinta workers have a right of return to public sector jobs, and we will honour this commitment. We're helping these workers to find new job opportunities – within the region and more broadly across the state – if that's what they choose to do."