Member for Port Adelaide Susan Close has been appointed as South Australia's Minister for Manufacturing, Innovation and Trade, following Labor MP Tom Kenyon's announcement earlier this week that he will not be seeking reappointment in the Weatherill ministry in order to spend more time with his family.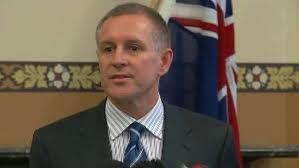 Ms Close is also the Minister for the Public Sector.
Kenyon's eldest son recently turned 14 while his daughter turned 13 on election day, he shared in a statement on Tuesday. He said those years are important in the lives of his children and he wants to be present during this part of their development.
"My family has carried a significant part of the commitment required in my role as a minister and it's now the right time to step back and spend some more time with them," he said
"I have given it my all and I am proud of my contribution, both to the government and to South Australia."
SA Premier Jay Weatherill's new cabinet also includes three other new Ministers namely independent MP for Frome Geoff Brock, Member for Ramsay Zoe Bettison, and Member for Lee Stephen Mullighan.
Mr Brock becomes Minister for Regional Development and Local Government; Zoe Bettison is Minister for Communities and Social Inclusion, Social Housing, Multicultural Affairs, Ageing, Youth, Volunteers and Veterans' Affairs; and Stephen Mullighan is Minister for Transport and Infrastructure, and Minister assisting in Housing and Urban Development and Planning.
"South Australia is in the midst of some exciting change, but is facing significant challenges," Mr Weatherill said.
"I am committing myself to bold leadership of this Government as we meet these challenges. I welcome the new members of Cabinet, who bring to the table a broad range of talents and experience."
"This is a strong and committed team with a great blend of experience and youth and I know they are excited about South Australia's future and the role they can play in shaping it."
Visit the official website of the SA Premier to see the full cabinet list.