Agricultural chemical company Nufarm has reported a sharp increase in its first-half profit, due to its strong growth in South America, particularly Brazil, and tax credits.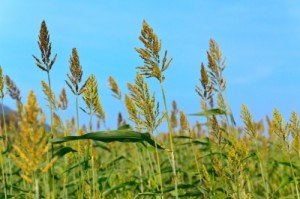 Nufarm posted a net profit of $18.8 million for the six months to January 31, more than double the $8.4 million it posted a year ago, according to an AAP report published on Yahoo. The company's revenue was $1.138 billion, a 21.8 per cent increase on the previous corresponding period's $934.41m.
The group cautioned however that it expects business conditions to remain challenging in Australia for some time.
"While much needed rainfall would drive increased applications of product, channel inventories are estimated to be high and pricing pressure is expected to continue for the balance of the year," the group said in a related report.
Despite the continuing drought conditions in Australia and lower first half earnings from both North America and Europe, Nufarm had strong growth in South America.
The result comes after the group announced a reorganisation of its Australian operations which would result to a cost-cutting restructure and an increased focus on product development and customer service.
The reorganisation will also see 105 jobs go as the company shuts down six of its 13 regional service centres and streamlines its management resources. The plan includes the phased closure of its two manufacturing facilities– the Welshpool plant in WA which produces specialised herbicides, and the Lytton plant in Queensland, which makes specialised insecticides and fungicides.