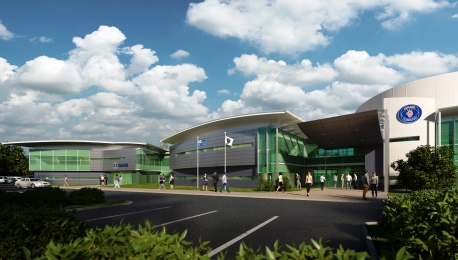 The University of South Australia (UniSA) has partnered with leading defence systems company Saab Australia to establish a new Defence Technologies Institute aimed at developing and skilling Australia's workforce to meet future Defence project needs.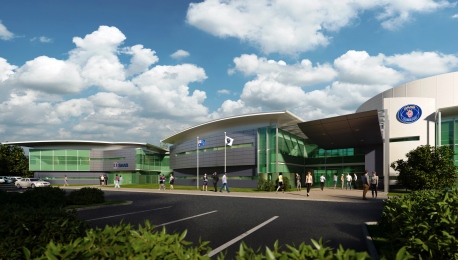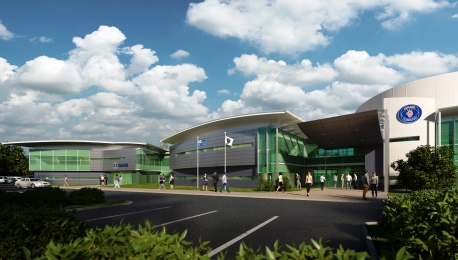 The $40 million Saab / UniSA Defence Institute – to be located in a new purpose-built wing at Saab's Mawson Lakes HQ – will provide a key education and research pipeline for highly skilled systems engineers as new defence industry projects come on-line.
Defence Industry Minister Christopher Pyne, who witnessed the signing of a Memorandum of Understanding between the two parties last Thursday, said the Institute will create a unique industry-based environment for students to experience real-life projects as an integral part of their studies.
"The Defence Institute will develop a source of sustainable Science, Technology, Engineering and Maths (STEM) graduates by immersing them in real world problems and situations to bring academia into the heart of industry," the Minister said.
"Significant Defence projects, such as the replacements for the Collins Class Submarines that will be delivered in the coming years, necessitate an increase in skilled people, especially in STEM subjects. This will also build on our indigenous defence capability and provide a developing workforce for future export contracts."
Saab Australia's Managing Director Dean Rosenfields said the institute will have a 'particular focus' on critical areas at the heart of what Saab delivers – augmented reality, autonomous systems, cybersecurity and complex systems engineering.
"We have had a long and productive association with UniSA. This new partnership will give South Australia and Saab the edge in building defence industry capacity, delivering world-class solutions for future key projects," Mr Rosenfields added.
The Institute will be located in close proximity to UniSA's Mawson Lakes campus, its Schools of Engineering, Information Technology and Mathematics and its Future Industries Institute.
According to UniSA Vice Chancellor Professor David Lloyd, it will address not only Saab skills and education needs, but also provide opportunities for smaller companies in the defence supply chain to participate in industry based activities, contribute to science projects and access a pool of well-prepared staff to up skill their own.
"This initiative is a fine example of how universities and industry can work together to deliver future growth for South Australia," Professor Lloyd said.
"Students studying engineering, IT and a variety of other STEM-based degree programs will have the opportunity to undertake real world projects at Saab or other companies in the supply chain and high performing students will be offered longer internships."