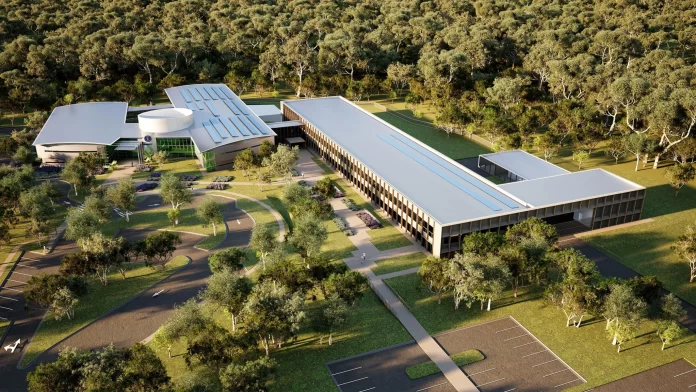 The Federal Government has announced a $22 million investment to help build "the home of Australia's sovereign combat system capabilities" near Adelaide while powering the country's continuous shipbuilding initiative.
Making the announcement, Defence Industry Melissa Price said the funding will support Saab's Sovereign Combat System Collaboration Centre under the Collaboration Stream of the $1.3 billion Modern Manufacturing Initiative.
"We are determined to build our sovereign capability to ensure that we can deliver at home what we need to defend ourselves, when we need it, and this investment will help us achieve that," the Minister said.
"Our Government has an incredibly strong track record of job creation, particularly highly-skilled jobs.
"This $22.6 million investment is further evidence of our unwavering support for small and medium businesses not only in South Australia but right across the country.
Minister for Industry, Energy and Emissions Reduction Angus Taylor said the $75 million project willl provide a state-of-the-art facility to support Australia's sovereign defence capability, address critical industry skills shortages, and help Australian small and medium businesses gain access to lucrative national and global defence supply chains.
"We are committed to building a strong, sustainable and innovative local naval shipbuilding industry, and this Centre will ensure our small and medium manufacturers can continue to be a crucial part while helping employ more Australians," Minister Taylor said.
"We want more Australian businesses to contribute to local and international defence supply chains, and more Australian innovation and intellectual property to be contributed to products supplied to the ADF and other markets.
"This investment with Saab will enable us to leverage our highly-skilled workforce, and world leading innovation and manufacturing might to strengthen our combat system capabilities on home soil and unlock new opportunities in some of the world's most advanced supply chains."
The project is expected to create more than 950 jobs by 2027.
Image credit: https://www.saab.com/markets/australia/news/press/2022/saab-australia-expansion-awarded-multi-million-dollar-government-grant