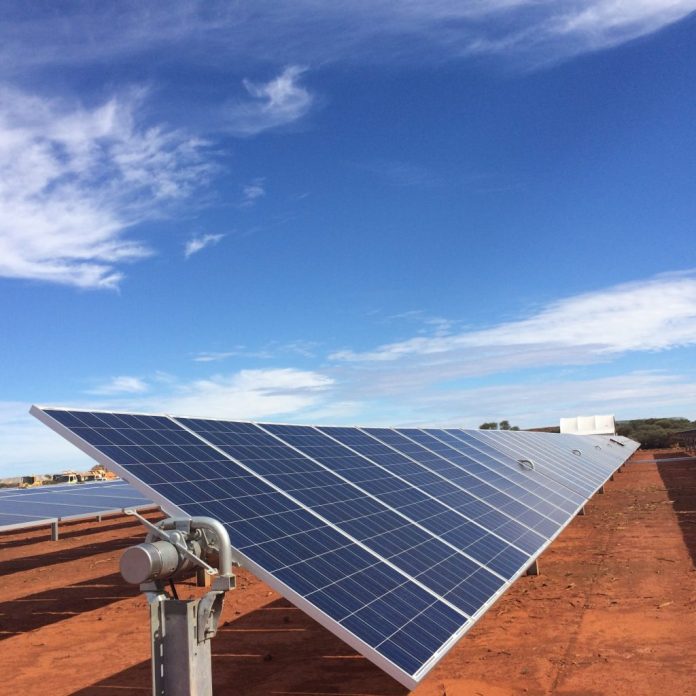 Sandfire Resources announced that the new solar power facility at its 100%-owned DeGrussa Copper-Gold Mine in Western Australia has achieved full generation capacity.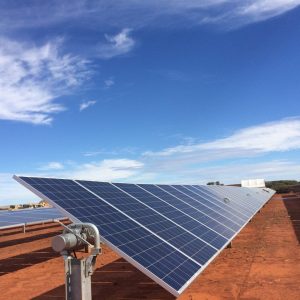 The facility is currently generating approximately 7MW of power – in line with seasonal expectations – with solar generating output to ramp up during the summer months to achieve full 10MW functional capacity.
Located immediately adjacent to the DeGrussa underground mine and processing plant, the innovative $40 million solar project is the largest integrated off-grid solar and batter storage facility in the world.
It comprises of more than 34,000 solar photovoltaic (PV) panels which are connected via an extensive network of low-voltage, high voltage and communication cables to a 6 MW lithium-ion battery storage facility and the existing 19MW diesel-fired power station at DeGrussa.
Sandfire Managing Director Karl Simich said the project demonstrated that the adoption of renewable energy technologies at remote mine sites could have massive implications for the mining industry.
"This project has already attracted a significant amount of interest from within the mining industry in Australia and Sandfire receiving inquiries from several of our peers interested in adopting this technology at their mine sites," Mr Simich said.
"I would not be surprised to see more facilities like this built over the next few years, as the benefits and potential of solar power became increasingly recognised across the resource sector."
The DeGrussa Power Solar Power Project is owned by the French renewable energy firm Neoen. The Australian Renewable Energy Agency (ARENA) is supporting the project with $20.9 million recoupable grant funding and the CEFC has committed $15 million in debt finance.
ARENA CEO Ivor Frischknecht said the successful commissioning of this monumental off-grid renewable mining project marked a turning point for the use of renewable energy in off-grid industries.
"This is a clear example of renewables providing substantial, reliable results for one of Australia's largest industries," Mr Frischknecht said.
"The project has achieved a series of firsts. It's the largest off-grid solar PV system in the world and one of the largest solar plants providing peak power load to a mining operation."