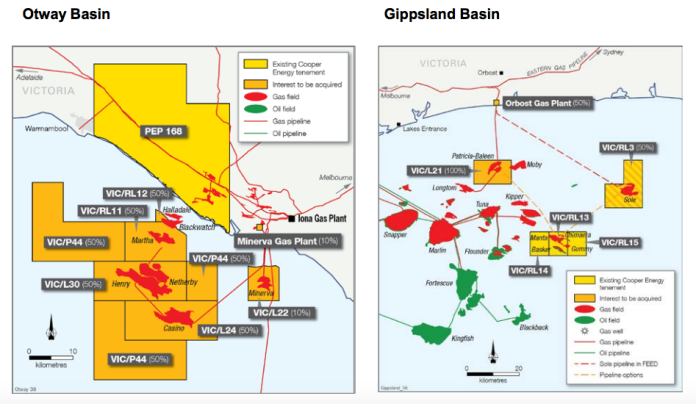 Santos has agreed to sell its Victorian assets to Cooper Energy for a reported fee of about A$82 million.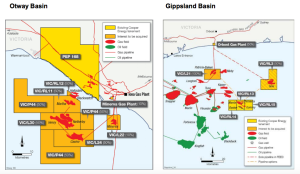 The transaction follows Santos' sale of its 35% interest in the Kipper gas field to Mitsui E&P Australia earlier this year and marks the company's exit from offshore Victoria.
The sale includes Santos' 50% interest in the Casino-Henry gas project, its 50% stake in the Sole gas field and the Orbost gas plant, its 10% interest in the Minerva gas field and gas plant, as well as its 100% interest in the Patricia-Baleen gas field.
Commenting on the sale of the company's Victorian assets, Managing Director and CEO, Kevin Gallagher said:
"This sale is in line with our stated objective to rationalise and shape our asset portfolio in order to become a low cost, reliable and high performance business," Mr Gallagher added.
Cooper Energy Managing Director, David Maxwell said the company will offer employment to "relevant Santos employees" who currently operate the Victorian gas assets.
According to him, this includes the engineering and project staff who have managed the Sole Gas Project front and engineering and design work, and who are assisting Cooper Energy reach its final investment decision for the Project.
"The acquisition of Santos' Victorian gas Assets is a logical and value-adding step to accelerate our gas strategy," Mr Maxwell said.
"The Transaction will transform Cooper Energy by substantially increasing our production, further enhancing our gas reserves and resources for supply to south-east Australia and adding proven technical and project expertise. Our position as a gas supplier to the south-east Australia gas market will be strengthened considerably."
He said the assets acquired align with Cooper Energy's gas strategy, and offer immediate and long term benefits in the interests of the company's shareholders.
"In the near term Cooper Energy will be repositioned within the oil and gas sector with a four-fold lift in its Australian production and nine-fold increase in Australian 2P reserves. Cooper Energy will shift to over 85% of total production being sourced from gas sold under stable long term contracts," he added.
"Looking to the long term, we now have more gas to market at a time when supply is being keenly sought in south-east Australia."