Santos Ltd., Australia's second biggest oil and gas producer and a stakeholder in the Papua New Guinea (PNG) gas project, stands to experience a sharp boost in production and cash flow in the second half of 2014 as liquefied natural gas (LNG) begins to flow from the Papua New Guinea project.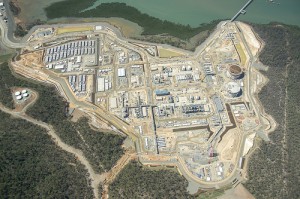 According to the article on Reuters, the company announced record sales revenue of A$1.1 billion for the fourth quarter of 2013, fuelled by its highest oil production in the last six years, as well as by strong oil prices and higher third-party sales volume.
The $19 billion PNG LNG project is said to be nearing its completion, with Santos holding a 13.5% interest in the project.
"In the second half of 2014 the first of these projects, PNG LNG, is on track to commence LNG shipments to Asia, delivering a significant boost in production and cash flow for the company," Chief Executive Officer David Knox said.
Last year the company produced 51 million barrels of oil equivalent (mmboe), down 2% from 2012.
Seeking to boost its production, Santos is also developing the Gladstone LNG project in Queensland State, which is one of the seven liquefied natural gas projects that are currently under construction in Australia.
Founded in 1954, Santos is a leading oil and gas producer that supplies Australian and Asian markets. The company has the largest exploration and production acreage in Australia, operating major oil and gas liquids businesses in all mainland Australian states and the Northern Territory. Santos also has an exploration-led Asian portfolio, focusing on three core countries: Indonesia, Vietnam and Papua New Guinea.