Businesses and community groups in support of the Bell Bay pulp mill have agreed to form a Consultative Committee to be chaired by Deputy Premier Bryan Green.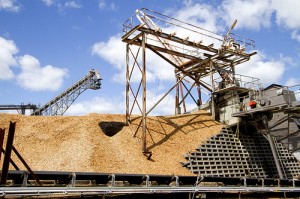 Mr Green will be joined by the National Secretary of the Construction, Forestry, Mining and Energy Union (CFMEU), Michael O'Connor, and the Secretary of the Department of Infrastructure Energy and Resources, Norm McIlfatrick.
According to the media release by the Premier of Tasmania, the aim of the Consultative Committee will be to liaise with the businesses and community groups who support the pulp mill project.
Mr Green and former Federal Minister for Resources, Martin Ferguson, have issued a brief statement on the formation of the Committee and its role as a mediator between all parties.
"The role of the Committee is to ensure that supporters of the pulp mill who are engaging with businesses and community have access to factual information about the project, the sales process by Receivers Korda Mentha and the Legislation to go before the Parliament next week," said Mr Green.
"This is a fresh start and will assist those who believe in the project gain access to up to date, factual information on the project. It is also important that potential investors understand the willingness of local business and community groups to publicly support the project."
According to him, the Government wanted to make sure the pulp mill has the best chance of proceeding.
"The Legislation put forward by the Government will ensure that proponents understand that the pulp mill permits remain intact. We can't put anyone's arm up their back and insist that they build the project, but what we can do is ensure the message gets to potential investors that Tasmania is open for business and wants this pulp mill," said the Deputy Premier.
"The report Martin Ferguson prepared into Tasmania's privately-owned plantations has also shown a pulp mill can be sustained with the world class resource that we have."
Further, Mr Green highlighted that the Government wants to bring the resource processing in Tasmania, which would provide the state with enormous financial benefits and create a thousand new jobs.
"The Consultative Committee shares this vision," Mr Green said.