The connections between research and development and jobs in South Australia's advanced manufacturing and mining sectors were highlighted as part of the weekend's Science Alive! exhibition.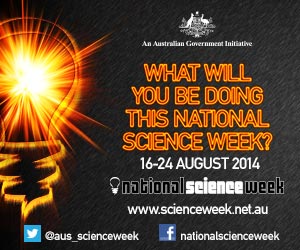 Part of National Science Week — which will be celebrated on the 16th to 24th of August — Science Alive! has given students, families and science enthusiasts a range of engaging experiences, highlighting how science is part of everyday life.
Minister for Science and Information Economy Gail Gago believes science and research are major drivers of innovation and economic growth that brings lasting benefits to South Australia.
"South Australia's future prosperity is reliant on science, technology, engineering and mathematics (STEM) to ensure we are better equipped to solve emerging challenges. We want to inspire young people to realise that science is not just about formulas on whiteboards or people in white lab coats — it's stimulating, creative and exciting," Ms Gago said.
"Getting more young people to study science and maths and pursue careers in STEM will be critical to the State's future," she added.
Minister for Manufacturing and Innovation Susan Close said Science Alive! provides a great opportunity for people to learn more about advanced manufacturing and mining.