Scientists from the University of Wollongong (UOW) and St. Vincent's Hospital in Melbourne have been successful in growing cartilage from stem cells using a 3D printer, a breakthrough that will help patients with cancer, osteoarthritis and those who have suffered from traumatic injury.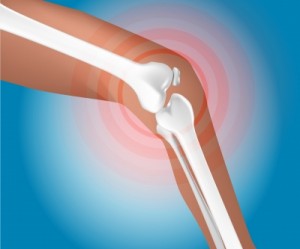 "This research is the product of bringing together two complex technologies; on the one hand is the versatility of 3D printing of biocompatible polymers and, on the other, substantial steps that have been taken in stem cell research over the last few years," said Associate Professor Damian Myers of St Vincent's Hospital in a media release from UOW.
St. Vincent's Hospital is a node of the UOW-headquartered Australian Research Council Centre of Excellence for Electromaterials Science (ACES).
Professor Myers led the project in which stem cells were isolated from adipose tissue collected from under the knee cap and were impregnated into the 3D-printed scaffolds and grown in culture. Four weeks later cartilage tissue known as chondrocytes was formed.
The 3D printed scaffolds were developed by scientists at UOW who have customized fabrication equipment that can place live cells inside a printed 3D structure.
According to the media release, the combination of the 3D printing technology and the use of stem cells for tissue engineering will enable the repair of cartilage and other tissues such as muscle or even nerves that are damaged because of trauma or disease.
ACES Director Professor Gordon Wallace says 3D printing contributed to the advancement of stem cell research.
"ACES has established a biomedical 3D printing lab at SVHM in April this year. This has greatly accelerated progress by bringing clinicians and materials scientists face to face on a daily basis," Mr. Wallace said.
Currently, patients requiring replacement cartilage take their own cells and re-inject them back into their knees and hips.
The next phase of the cartilage research project will be the pre-clinical trials which will demonstrate repair of cartilage.