Oil giant Royal Dutch Shell is set to acquire British gas producer BG Group in a deal valued at approximately $70 billion.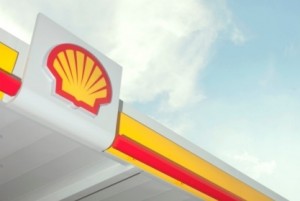 If it materialises, the takeover will create the world's largest oil and gas company – worth twice the value of British Petroleum and considerably more than US energy giant Chevron – and increase Shell's oil and gas reserves by around 25% and the volume of its production by 20%, particularly in Australia's liquid natural gas (LNG) market and in deep water oil exploration off the Brazilian coast.
"This is an important transaction for Shell, accelerating the delivery of our strategy for shareholders. The result will be a more competitive, stronger company for both sets of shareholders in today's volatile oil price world," said Jorma Ollila, Chairman of Shell in a statement.
"BG shareholders will receive significant value through the premium being offered for their shares. They will become shareholders in Shell, accessing an attractive dividend policy, a share in the significant synergies and the compelling upside and enhanced operating capability of the combined group."
Andrew Gould, Chairman of BG said Shell's offer represented an excellent opportunity for BG shareholders, providing them with an attractive premium and a substantial cash return.
"BG has a strong portfolio of operations including growth assets in Australia and Brazil and a highly competitive LNG business, as well as an enviable track record of exploration success. The BG Board remains confident in BG's long-term prospects under the leadership of Helge Lund," Mr Gould said.
"Shell's offer, however, allows us to accelerate and de-risk the delivery of this value. The structure of the offer will provide BG shareholders with an attractive premium and a substantial cash return as well as enabling them, if they wish, to participate in the benefits of the combination through the share component. For these reasons, the BG Board recommends the offer."
The deal, subject to shareholder and regulatory approval, will give Shell access to a number of oil and gas reserves, most notably in Brazil and Australia, where the company will gain control over BG's recently completed Curtis LNG terminal in Queensland and use the infrastructure to exploit the massive LNG reserves in the state.
The deal will also mark the reversal of Shell's recent policy in Australia, which saw the company sell its Geelong refinery to Viva Energy in 2014 for $2.4 billion and reduce its stake in Woodside Petroleum and the Wheatstone LNG joint venture in the same year.