Shell has broken new ground in the oil business by developing a lead-free replacement for Aviation Gasoline (Avgas 100 and 100LL), subject to strict regulatory approvals processes.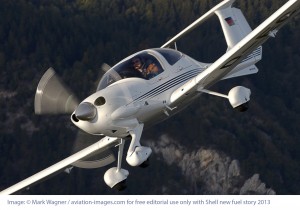 Avgas is one of the last transportation fuels that contains lead and is used by light aircrafts and helicopters.
Shell has been developing the new lead-free oil for the past ten years through a series of extensive and exhaustive R&D procedures, and the last two months had seen the new product successfully pass the testing conducted by two original equipment manufacturers (OEMs), reports PR Newswire.

Vice-President of Shell Aviation Xinsheng (Sheng) Zhang said the new product marked an important milestone for the company.
"We are proud of this first for Shell Aviation. This advanced product is the latest milestone in our long history of innovation. We believe that with industry support, a stringent approvals process can be completed for this new lead-free product within a short time-frame. We look forward to working alongside our technical partners and authorities to progress the necessary approvals needed to make this product a reality for use in light aircraft engines of all types."
Soon-to-be-replaced Avgas fuel contains lead in its formulation in order to meet fuel specification and enhance combustion performances (known as Motor Octane rating). The newly developed lead-free Avgas features all key Avgas properties and has a Motor Octane rating of over 100, which is an industry standard.
Shell has worked long and hard to get to this stage of development, carrying out an intensive internal laboratory programme, including in-house altitude rig and engine testing. The company has collaborated with aviation engine manufacturer Lycoming Engines and the light aircraft manufacturer Piper Aircraft Inc. who successfully evaluated the new oil both in industry laboratory engine and flight tests.
"Lycoming Engines commends Shell on launching its unleaded Avgas initiative," said Michael Kraft, Senior Vice-President and General Manager of Lycoming Engines.
"They engaged Lycoming to test their fuel on our highest octane demand engine and we can confirm that it's remarkably close to Avgas 100LL from a performance perspective. This initiative is a major step in the right direction for general aviation."
"Piper Aircraft is pleased to participate with Shell and Lycoming in this feasibility flight test programme," said Piper Vice-President of Engineering Jack Mill.
"Recently, we successfully flew an experimental non-production Piper Saratoga with Shell's new formulation for about an hour. We appreciate the opportunity to work with Shell and Lycoming in this preliminary investigation of the technologies, which could in several years lead to flying unleaded fuel in our production airplanes."
Shell will now engage the relevant authorities to achieve approval for the unleaded Avgas.