The AMWU has slammed the Abbott Government for its failure to support the country's shipbuilding industry after Adelaide shipbuilder ASC announced on Saturday that it will remove further 120 workers from its payroll.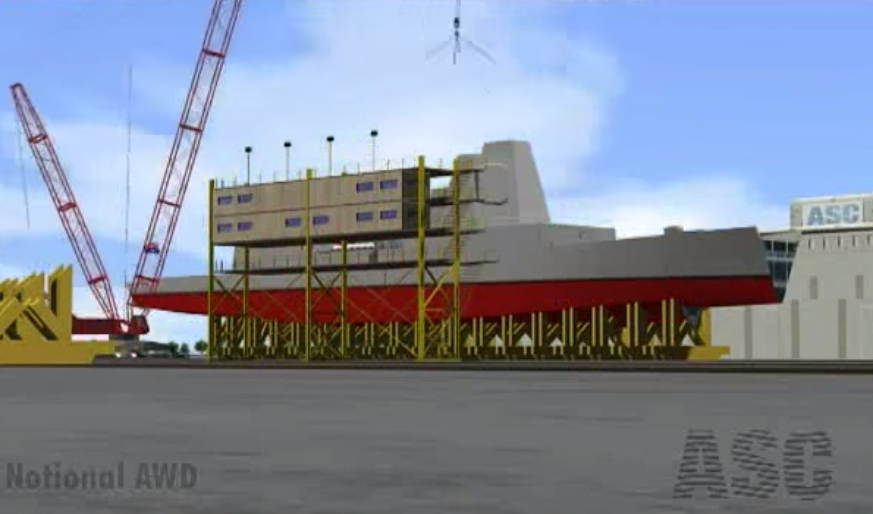 Glenn Thompson, Assistant National Secretary of the AMWU, said the situation at ASC would soon escalate with work quickly drying up and no new orders on the horizon.
"With the launch of the first Air Warfare Destroyer (AWD) due later this month at ASC, and no further orders for vessels beyond the third AWD, it's time for the Federal Government to take decisive action," Mr Thompson said.
"The Government's failure to take the option outlined in the 2013 Defence White Paper to order a fourth AWD is now costing jobs and putting our sovereign shipbuilding capability at risk."
Mr Thompson said the lack of support for the industry would see shipbuilding workers abandon the industry for good, leaving the country without a vital skill base.
"It's time for the Government to stop playing politics and to recognise that Australia's national security depends on strong and viable shipbuilding industry," Mr Thompson said.
"In recent weeks 130 shipbuilding jobs have gone at Forgacs in Newcastle, another 100 have been lost at BAE in Williamtown and now jobs are going in Adelaide."
Mr Thompson said the Coalition had failed to set a direction for the shipbuilding industry and create new manufacturing jobs, sending it down the same path as the car industry.
He accused the Abbott Government of breaching its election promise for ordering a fourth AWD and called on Mr Andrews to move swiftly and "fast track the Pacific Patrol boats tender".
"The new Defence Minister Kevin Andrews should act on the 4th AWD as a matter of urgency and while he's at it, he should fast track the Pacific Patrol boats, tender. In three weeks we've lost 350 jobs and another 2,500 shipbuilding jobs will be at risk unless the Government acts," Mr Thompson said.
"The RAND Report outlined the importance of a continuous build program and the Government needs to take decisive action to plug the gap. Workers at all three of Australia's naval shipbuilding yards have developed their skill base to meet Australia's strategic requirements but our national interest will be poorly served if a short-sighted Abbott Government fails to support those working in this vital industry."