Siemens has been selected as the only supplier of product lifecycle management (PLM) software for the Digital Lab for Manufacturing in Chicago recently announced by US President Barack Obama.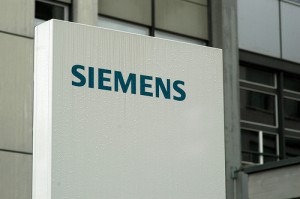 The Digital Lab will be home to a network of world-class technology companies, as well as defense and commercial manufacturers, and research sites across the United States. The manufacturing hub will receive $70 million through a U.S. Department of Defense (DoD) cooperative agreement.
Siemens PLM Software CEO Chuck Grindstaff says they are proud to be both a technology partner and investor in the Digital Lab which is designed to support innovation and bring about a resurgence in the American manufacturing sector.
"Siemens software is delivering enhanced productivity, increased efficiency, a quicker time to market and more flexibility. As the sole PLM supplier serving as a Tier One partner, Siemens will provide ongoing strategic leadership and manpower to help bring both the potential and the vision of the Digital Lab to fruition," Mr Grindstaff said in a media release. 
Siemens' PLM software is used in manufacturing industries all over the world to design, develop and manufacture some of the most sophisticated products in a wide range of sectors, including automotive, aerospace, consumer products, medical devices, shipbuilding, apparel and machinery.
Siemens Corp President and CEO Eric Spiegel said software has radically transformed the manufacturing process, turning the manufacturing industry into "one of the most sophisticated, highly skilled, and innovative areas of business in the world today".
"Software and technology won't just help the U.S. manufacture the most advanced products in the world; with the proper emphasis on training it will also help us manufacture a new middle class. The Digital Lab will serve as an economic catalyst in the region and across the country," Mr Spiegel said.