Australian wave energy technology developer Carnegie Wave Energy Limited and UK-based tidal developer, Atlantis Resources Corporation Limited, have announced the signing of a Collaboration Agreement which will see the companies collaborate on including technology and project development with the aim of reducing cost of generation of both wave and tidal generation.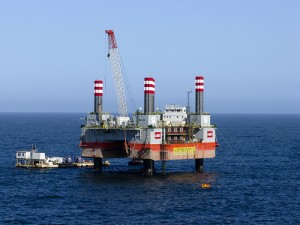 "Collaboration between developers in the marine energy space is both essential for progress to be continued to be made and inevitable as marine energy technologies and markets mature. We are delighted to be working alongside Atlantis who is a leader in the tidal energy sector," said Carnegie's Managing Director, Mr Michael Ottaviano.
"There are numerous synergies, both technical and commercial, that exist between wave and tidal power development and we look forward to working with Carnegie whose CETO technology is a truly unique approach in the wave energy space," said Atlantis' Chief Executive Officer, Mr Tim Cornelius.
Both wave power and tidal are complementary technologies, as wave power harnesses the energy in the ocean's swell, whereas tidal power captures the energy in areas of high tidal movement. Both technologies produce clean, renewable energy available in the world's oceans.
According to the ASX announcement by Carnegie, the collaboration agreement anticipates a broad range of opportunities for collaboration. Both wave and tidal power involve in design, development and manufacture of industrial scale equipment and its deployment and operation into harsh ocean environments. Developing projects for both technologies requires similar competencies in site assessment, acquisition, planning and approvals.
Carnegie is the owner and developer of the proprietary CETO Wave Energy Technology which is the only fully submerged wave energy technology capable of producing both clean power and water.
Atlantis is a global tidal energy company and developer of both tidal generation technologies and tidal power projects. It is currently developing 1.5MW, AR1500 turbine in relationship with Lockheed Martin and has a project pipeline of several hundred megawatts in the UK and internationally.