Sydney is en route to get its own Silicon Valley after New South Wales Premier Mike Baird announced that a derelict station in the city's inner-west will be transformed into the country's first tech hub.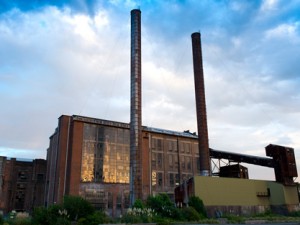 The Premier unveiled the NSW Government's Bays Precinct Transformation Plan last Thursday.
"This plan showcases the NSW Government's ambition for The Bays Precinct to drive an internationally competitive economy by creating destinations on Sydney Harbour that will generate space for high-tech jobs and sustainable homes of the future," Mr Baird said.
"White Bay Power Station has the potential to be a hub for knowledge-intensive jobs in new economy areas, while providing an opportunity to restore the heritage building and provide public access to the foreshore. The plan will unlock The Bays Precinct's enormous potential, returning this prime harbourfront land to the community and providing wonderful new waterfront destinations and public spaces."
The Premier also announced that a Request for Proposals for the adaptive re-use of White Bay Power Station and surrounding waterfront will kick off this week.
Aside from the local tech industry, Minister for Industry, Innovation and Science the Hon Christopher Pyne MP has also welcomed the Premier's announcement.
"The Silicon Harbour proposal will attract a critical mass of entrepreneurs, start-ups, incubators and venture capitalists, placing Australia at the front of the pack as the global digital economy grows," the Minister said.
"Start-ups drive employment growth in this country, adding 1.44 million jobs to the economy from 2006–11. Locating international tech giants here alongside local start-ups will create jobs and turn the 'brain drain' into a 'brain gain'."
Assistant Minister for Innovation the Hon Wyatt Roy MP said that Australian Government was committed to making innovation the centrepiece of the economy.
"Our country is aiming to become a hub of global innovation and entrepreneurship and this proposal is an important building block towards achieving that ambition," Mr Roy said.