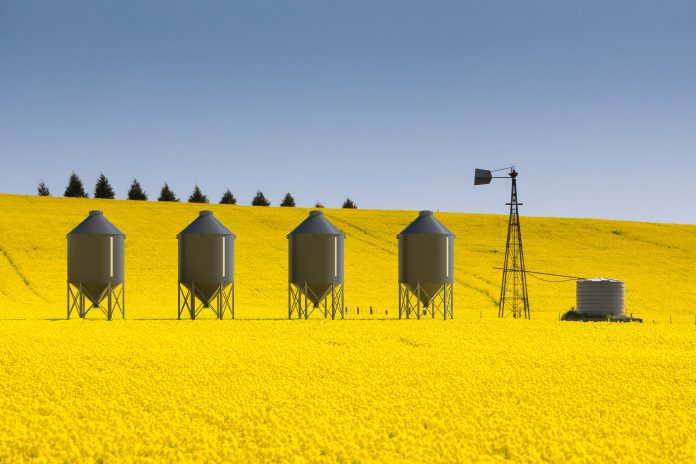 Media Release
Silostore, Australia's leading designer, manufacturer, and supplier of Glass Reinforced Plastic (GRP) composite silos, has revolutionized silo production by using a first-to-market, composite design. Silostore composite silos make handling of dry goods and liquids a far better experience for the end-user when compared to traditional materials such as concrete, aluminium, and steel for many reasons.
"We have designed a world-class composite silo that gives the Australian market a more sustainable and far superior solution," said Jerry Pridham, Director of Silostore.
"The fact that we have been able to design and then manufacture such a revolutionary product right here in New South Wales is a phenomenal outcome for our industry."
The silos are fully sealed, have a very high insulation value, and do not rust. In addition, they are light-weight, easy to install, and virtually maintenance free. Externally, they are 100% UV-resistant, while internally they have a glass-like finish that ensures no internal catch points and excellent outflow properties.Zero condensation is also a bonus for grain storage and it also helps keeps the inside walls clean and reduces the risk of lump formation. Silostore silos include a market-leading 25-year warranty, never seen before in the industry.
Silostore silos are ideal for the agriculture and food manufacturing sectors, as well as businesses such as seed and grain merchants, commercial bakeries and flour mills, pulp and paper, renewable energy, pet foods and liquid fertilizer industries. The superior weight-to-strength ratios and flexible design properties make them suitable for virtually any storage application across these sectors.
With unforeseen events such as the COVID-19 pandemic, businesses are rethinking their global supply chains and looking for in-country solutions. As Australia's only supplier of premium composite silos — backed by a proud century-long history as a leading manufacturer and supplier — Silostore can help combat the threat of supply chain disruptions from abroad.