The Australian Manufacturing Workers' Union has called on the governments to do more to protect the food industry after Simplot announced a definite restructure which will result to one hundred jobs lost in Bathurst.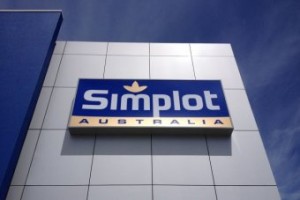 Simplot, one of the largest privately held food and agribusiness companies in the nation, pioneers innovations in plant nutrition and food processing.
Although company officials stressed that operations in Australia shall not cease, Simplot's decision motivated AMWU to demand protection from state and federal governments for the food production industry according to a media release.
Tom Hale, Acting National Secretary of the Union's Food and Confectionery Division, said that the multinational vegetable producer, like many other Australian food processors and manufacturers, has been facing challenges such as the high dollar and increased food imports.
"Despite today's job losses, which are devastating for all the affected workers and their families, we welcome Simplot's commitment to continue manufacturing in Australia."
"Simplot is continuing to manufacture in Bathurst and Devonport and will maintain most of its lines in Australia. But this is tough news for workers in Bathurst – where two thirds of the workforce face possible redundancy."
"We will continue to sit down with the company to ensure all avenues of redeployment, retraining and relocation are exhausted."
"While this is a tough time for all affected workers we welcome the ongoing commitment to Devonport, Tasmania."
Mr. Hale further added that food manufacturing is critical to Australia's interests, as it provides food security and food quality, as well as skilled jobs for the communities.
"That is why it is so important that our governments support our manufacturers, including through critical co-investment funding to allow assist with capital investment in modern plant and equipment."
"AMWU members will do there bit in working with Simplot to look at genuine productivity and efficiency measures that are sustainable over the long term. We need all other stakeholders, including government, to do their bit as well," concluded Mr. Hale.