BAE Systems Australia has announced that it has been awarded an extension to its contract to support  the Republic of Singapore Air Force (RSAF) Air Grading Centre (AGC) – Flying Training Institute (FTI) from its Flight Training Academy located in Tamworth, New South Wales.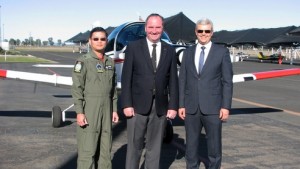 Under the terms of the Agreement, the company will continue delivering aircraft, purpose-built training facilities, instructor training, student accommodation and recreational facilities to RSAF until the end of 2019.
"We are honoured to continue providing the Singapore Air Force with aircraft and training equipment to meet their future aircrew training needs. We welcome the RSAF's continued support for Flight Training Tamworth and BAE Systems as their on-going partner for air grading activities," said BAE Systems Australia Director Aerospace Steve Drury in a media release.
"This extension with the RSAF maintains our broad customer base beyond the Australian Defence Force, which is an important element of our long-term flight training business in Tamworth."
Now, the RSAF will be able to increase the number of students who are undertaking air grading from 220 to 240 every year, while the AGC will receive continued support from a permanent detachment of 12 RSAF personnel.
BAE Systems has been the primary provider of air grading services to the RSAF since 1999.