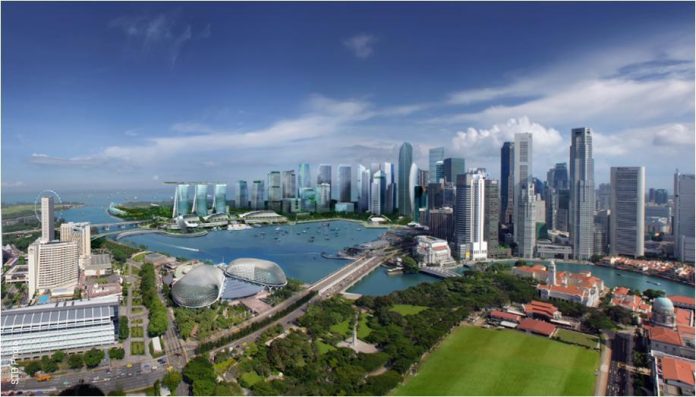 Singapore is on a mission to bolster its manufacturing sector by 50 percent over the course of 10 years, in hopes of maintaining a momentum that has lasted for the past decade.
"Our vision for Manufacturing 2030 is for Singapore to become a global business innovation and talent hub for advanced manufacturing,"  said Trade and Industry Minister Chan Chun Sing at the Monday press conference. 
As the world's fourth-largest exporter of high-value goods, Singapore's manufacturing sector is globally competitive. 
In 2020, Bloomberg's Innovation Index placed Singapore just second to South Korea. Australia's own manufacturing sector ranked 20 in the same index.
With manufacturing activities transitioning from cost competitiveness for contract manufacturing towards cheaper alternatives in other countries, Singapore's ambitious goal to scale up manufacturing will put advanced manufacturing at the forefront – where the generation of intellectual property is the main competition.
"This is based on the quality of the products and the precision that we can provide for the sector," Chan said.
"It will indeed be quite a different manufacturing sector in terms of quality, beyond the quantitative size of another 50% growth that we aspire to."
Working with a relatively small workforce, Singapore is looking to bring its "much higher quality talent pool" into the advanced manufacturing sector to give niche workers access to high-quality machines.
"It is the depth of intellectual property required for such sector operations and the kind of niche areas that we need to go in that will make us hard to displace in the global value chain," Chan added.
A 'three-pronged' strategy
To materialise this vision, the Government will continue attracting frontier investments from foreign firms, with the Minister underscoring the importance of such investments.
"Over the years, we have attracted many best-in-class firms to anchor their operations in Singapore," said Chan.
"These firms have contributed to the building of our manufacturing sector and continue to drive advanced manufacturing adoption and development," he continued.
Citing companies like AEM, Oneberry, and Univac, Chan said that the second prong involves grooming local enterprises, mid-sized companies in advanced manufacturing through tailored support programmes.
Lastly, the Government hopes to attract more Singaporeans to partake in manufacturing activities across all levels.
Manufacturing accounts for nearly 21 percent of Singapore's gross domestic product (GDP). The sector itself has provided jobs to over 450,000 Singaporeans, about 12 percent of the nation's total workforce.
"We will continue to work with our IHLs [Institutes of Higher Leaning] to do many of these, and we will continue to work with our TACs [trade associations and chambers] to do many of these, so that we can provide meaningful opportunities for Singaporeans to work in this sector."