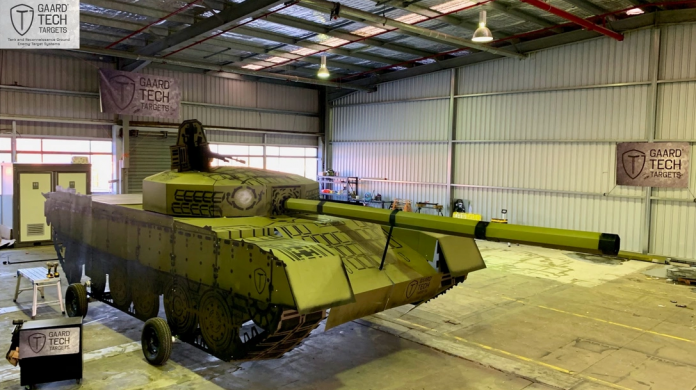 Brisbane-based GaardTech is gearing up for its first export of advanced training systems as part of a trial with the British Army.
The veteran-owned defence industry business, which specialises in manufacturing thermally activated and 3D and 2D-mobile targets used in training exercises, met the British Army at the Defence Security and Equipment International tradeshow while demonstrating its capabilities at the Team Defence Australia pavilion in London last year.
Defence Industry Minister Melissa Price congratulated GaardTech on its first export and commended the work of the Australian Defence Export Office and Team Defence Australia for connecting Australian small businesses with global markets and foreign militaries.
"Small businesses such as GaardTech are an example of how Australia's defence industry is maturing and developing cutting-edge technologies," Minister Price said.
"I was pleased to lead a record Australian delegation at the DSEI event, where our companies – big and small – were able to promote their products to a global market.
"GaardTech's achievement highlights the niche capabilities developed by Australian businesses supported by the Morrison Government's Defence Export Strategy."
Sitting within the Australian Defence Export Office, Team Defence Australia is the national platform for export-capable Australian defence companies to showcase their goods, services, technology and solutions at international trade events.
It works with defence industry, the Centre for Defence Industry Capability (CDIC), Austrade and state and territory governments to help prepare Australian delegation's attendance at overseas trade shows and ensure they maximise their international exposure.
Image credit: https://www.gaardtech.com.au/