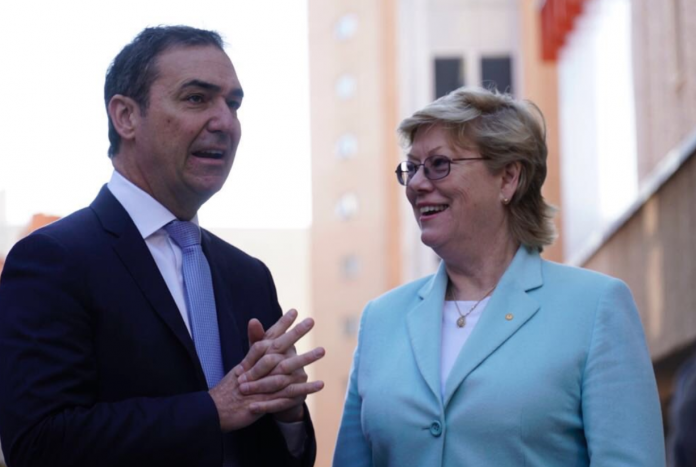 The South Australian Government has intensified its efforts to bring the National Space Agency to the State.
Premier Steven Marshall, who met with Dr Megan Clark, the inaugural Head of the Australian Space Agency at the oRAH site in the CBD, said he put forward 'a compelling and competitive bid' to have the agency headquartered in SA.
"Where better to host the meeting than at the oRAH site – seven hectares in the centre of one of the world's most liveable cities made available for businesses and entrepreneurs to develop their ideas and explore new technologies across fast-growing industries like the space sector?," Mr Marshall continued.
"We already have the full support of Australia's only NASA Astronaut, Adelaide's Dr Andy Thomas AO, who said that South Australia has 'all the things you need to have a burgeoning space industry'."
"South Australia has a proud history in space-related endeavours, with a strong advanced manufacturing and technology skills base, making us ideally placed to play a lead role in this important industry as it grows worldwide.
He said the space sector in South Australia currently comprises more than 60 organisations, employs more than 800 people and helps generate over $300 million in economic activity.
"We already have enormous capability in the defence sector more broadly and, importantly, we have enormous potential going forward – South Australia is the logical place for the National Space Agency," the Premier added.
"Growing the space economy is a key priority for this Government and we are committed to ensuring that South Australia becomes a prominent player in the space industry nationally and internationally."
"In South Australia, we understand the importance of space as a source of inspiration and wonder for our future generations, as well as realising that space is an enabler of great economic growth for our current generation."