Additive manufacturing, or 3D printing, has made its mark on almost every industry to date. Automotive applications of 3D printing are expected to generate around $1 billion by 2019; 3D printing is revolutionising the medical device industry, while in space, the latest achievements are literally "out of this world".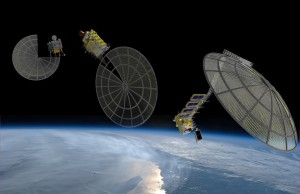 The world's first space manufacturing company Made in Space will be building an entire spacecraft in space – hence the name, Made in Space.
NASA has announced that it has selected Made in Space as the leader for its project Archinaut that will also include Northrop Grumman and Oceaneering Space Systems.
"Archinaut is being designed from the ground up to be a truly cross-cutting technology, providing entirely new space capabilities for NASA and other government missions as well as both pre-existing commercial satellite manufacturers and emerging commercial space platforms," said Andrew Rush, President of Made In Space.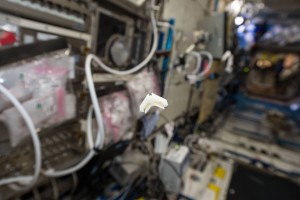 "In addition to transforming the current state-of-the-art for space manufacturing, the development of the Archinaut capability will be a great opportunity for Made In Space to collaborate with established space companies which possess complimentary resources and proven expertise," said Mike Snyder, Co-Founder and Chief Engineer.
This revolutionary project will enable "the first additive manufacturing, aggregation and assembly of large and complex systems in space without astronaut extravehicular activity".
"Archinaut is a major milestone on the roadmap for bringing large scale manufacturing to space. This announcement is a result of the technology development that has been underway since our company's inception and sets the stage for what is to come in both the public and private sectors," said Co-Founder and CTO Jason Dunn.