Twenty-four new jobs will be created in Victoria by 2017 when Alucoil Australia establishes its high-tech aluminium composite panel manufacturing plant in Campbellfield.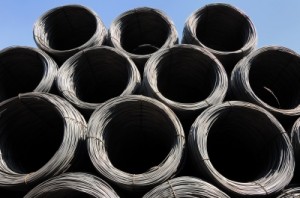 Alucoil Australia is a division of Grupo Aliberico, a family-owned Spanish multinational manufacturer of aluminium products, with industrial operations in four continents and over 1,000 employees around the world.
According to a media release from Invest Victoria, Grupo Aliberico's decision to establish its operations in Victoria is an affirmation of the state's continuing attractiveness as a manufacturing destination for European companies.
Grupo Aliberico CEO Mr Clemente Gonzalez Soler said they have been impressed by the level of professionalism and support they have received from the Government of Victoria. This is one of the primary factors that drove their decision to invest in Melbourne and select it as the location for Alucoil's headquarters in the Asia Pacific.
"The Victorian Government continues to assist Alucoil Australia with addressing infrastructure and town planning related issues at the Campbellfield site, which will be beneficial for us meeting our planned start date in October," Mr Soler said.
We expect our premium brand LARSON® to be quickly adopted by the sophisticated local industry, thereby becoming a reference for new customers in the broader Asia-Pacific region."
The Victorian Government, in partnership with Austrade, has been working with Grupo Aliberico since 2012, and facilitated its decision to establish its plant in Melbourne. The facility is the first manufacturing plant of its type in Oceania.