SPC Ardmona announced that they are planning to triple their production, a good news for local tomato growers. The food processing company is reportedly approaching processing tomato growers to supply for them for next season, according to ABC News.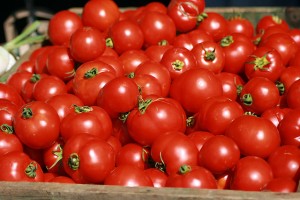 Tomatoes were being processed for SPCA by Kagome Australia in northern Victoria. Now the company will take processing in house to its facility in Shepparton.
Managing Director Peter Kelly says the decision was brought about by consumer demand and a planned restructure.
"I want to have a direct relationship with the growers and we need a lot more," Mr Kelly said.
"So we've got to encourage people to come back into the industry, so we've been talking to people."
"I would like to triple our volumes. That's a lot to do in a year, so there are a lot of things to do in the logistics chain and growing chain to make that happen."
The announcement from SPC Ardmona is considered good news for the industry as it will create slight competition in the market and tomato growers will now have a choice between two suppliers.