The Australian Government has instructed the Productivity Commission to conduct a case study of the cost structures of businesses operating in the Australian dairy product manufacturing industry and identify areas of cost advantage and disadvantage for these businesses compared to international competitors.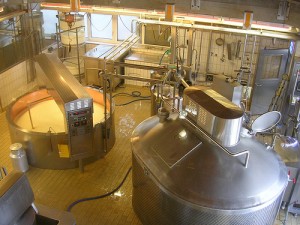 According to the official website of the Australian Government's Productivity Commission, the principal objective of such a study is to establish a broad understanding of the costs of Australian dairy product manufacturers relative to international competitors and the drivers of those costs. In turn, this can provide insights into possible ways to reduce dairy product manufacturing costs in Australia, with consequential benefits for the competitiveness of the industry.
To assist individuals and organisations to prepare submissions to the study on the costs of dairy product manufacturing businesses in Australia, the Commission has released an issues paper, which contains and outlines the scope of the study, the Commission's procedures, matters about which the Commission is seeking comment and information and instructions on how to make a submission.
"The Commission will undertake the study in two parts. An interim report will be published by 6 June 2014, drawing on submissions from study participants. The Commission's final report, including findings, will be provided to the Australian Government in early October 2014," it says in the issue paper.
The issues paper features detailed overview of the Australian dairy product manufacturing industry, including comprehensive analysis on the type of dairy products, locations of raw milk production, firms in the dairy product manufacturing industry, Australia's standing in the global dairy industry, the cost and competitiveness of dairy product manufacturing in Australia, etc.
Submissions are due by 2 May 2014.