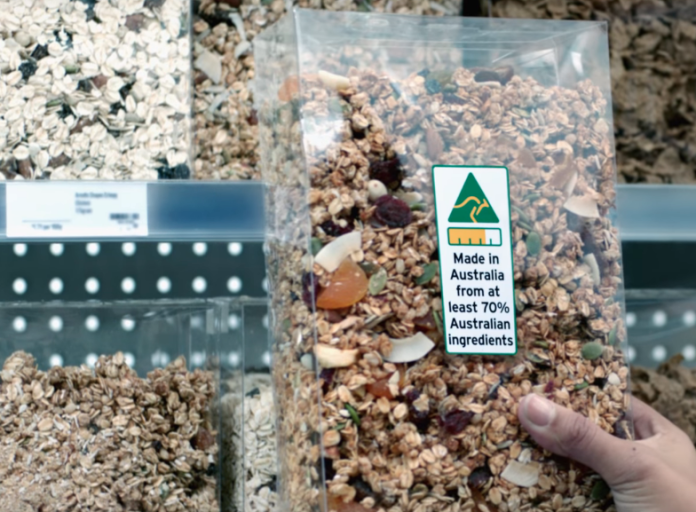 SPC, one of Australia's oldest, most loved household brands, has welcomed the compulsory introduction of the new Country of Origin Labelling standards for food sold in Australia.
These updated origin labelling requirements, which came into effect on 1 July 2018, require companies to state on their products' labels where the goods are produced, grown, made or packed, as well as to communicate what percentage of the ingredients come from Australia.
SPC GM Marketing and Innovation, Simone Coté says the move will give Aussie brands an even footing in the supermarket aisles, and help well-intentioned but time poor consumers do the right thing by their families and Australian farmers.
"As an Australian company producing home-grown fruit and vegetables from Victoria's Goulburn Valley, SPC welcomes the regulation changes," Ms Coté says.
"SPC supports the transparency these regulations bring, with Australians often mislead by the impression that certain packaged products are Australian, when in fact they're not. "
"We encourage people to look for this new bar coding system which signifies the percentage of Australian ingredients in their products, helping them make informed decisions when shopping for themselves and their families."
The new regulations were originally announced in 2016, when SPC had already released new labels across its brands and an accompanying social media campaign.
The campaign #myfamilycan depicted six real-life Victorian farming families to showcase to consumers the real origins of their beloved Aussie SPC favourites.
"SPC encourages Australians to buy local and support our Aussie farmers who are striving to produce the best products possible for families nation-wide," concludes Coté.
Image credit: foodlabels.industry.gov.au