The Australian Forest Products Association (AFPA) has welcomed the release of the State of the Forests Report 2013 (SOFR 2013), which confirmed Australia's status as a leading force in the field of sustainable forest management practices.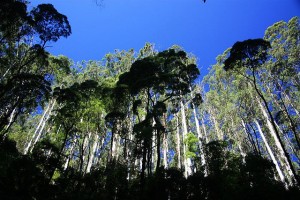 According to the media release by AFPA, the SOFR 2013 found no reduction in the areas of rainforest, multiple-use public forest, or forest in any of the Regional Forest Agreement regions compared with SOFR 2008.
"If the total forest area in Australia was compressed into the MCG then the forest area harvested and re-grown annually would fit comfortably into the small centre circle. Despite the proven sustainability of Australian forest management practices, the transfer of multiple-use forests to nature reserves has continued over the past 10 years," said Chief Executive Officer Mr Ross Hampton.
"It is pleasing to see acknowledgment of the significant role forest products can play in sequestration of atmospheric carbon with the report indicating that 226 million tonnes of atmospheric carbon was sequestered and stored in forest products, an increase of 27 million tonnes since 2000. This storage is equivalent to 37 years' worth of annual domestic aviation emission in Australia."
The report also found that forestry operations posed little or no threat to forest dwelling species. Moreover, it showed that 21 forest dwelling species were removed from the national threatened species list over the past 5 years.
"It was highlighted in the report that plantation forests contribute 76% of Australia's total log supply. However, AFPA notes with concern that only 10,000 ha of new plantations were established in 2010–11 compared with 87 000 ha in 2006-07 and 137 000 ha in 2000-01. Without plantation expansion, Australia's forest processing sector will have limited opportunities to grow, so that they can remain competitive in increasing global wood product markets," said Mr Hampton.
"Australia remains a net importer of wood and wood products with forest products imports valued at over $4 billion. Further restrictions to resource supply in Australia and limited expansion of the plantation resources can only lead to a worsening trade deficit which currently stands at $1.93 billion."
Overall, the SOFR 2013 gave the forest products industry a tick for sustainable management of the country's naturally re-growing forests, but also identified serious shortage in plantation investment, restrictions to access of resources and diminishing research and development.