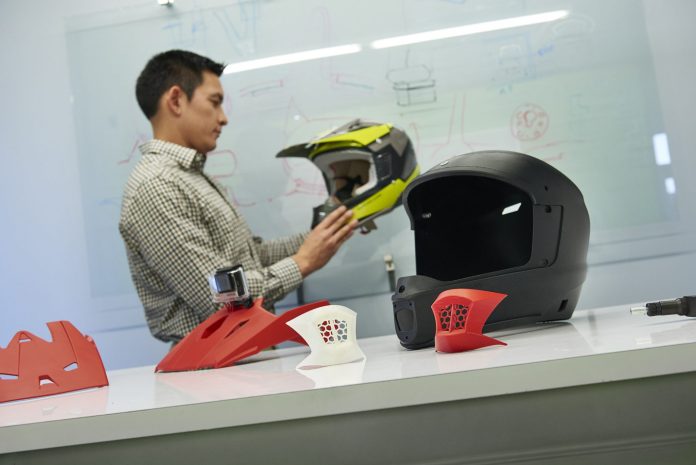 Stratasys Asia Pacific, subsidiary of Stratasys Ltd, has introduced the new professional, versatile and fast FDM-based F123 Series (F170, F270 and F370) for smarter prototyping, designed to make professional rapid prototyping more productive for design workgroups.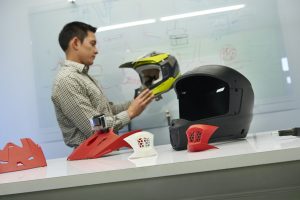 The Stratasys F123 Series, which is available in three models with build sizes ranging from 25.4 cm to 35.56 cm, allows users, even those with limited 3D printing experience, to build "durable and accurate prototypes" using a range of functional FDM 3D Printing materials.
Jesse Hahne, Partner, Centre for Advanced Design, said a single Stratasys F123 Series 3D Printer ticks all the boxes when it comes to accessibility, ease of use and material choice, which are key requirements that promote the wider adoption of 3D printing for rapid prototyping in workgroups.
According to him, each member of the Stratasys F123 Series also addresses the complete prototyping workflow – from initial concept verification to design validation and final functional performance – to ensure product designs are thoroughly evaluated and endorsed before manufacturing.
"It's pretty powerful having this much capability in a single system that sits right in our work space. We've tried lower-end 3D printers in the past, and to be honest, they're dimensionally inaccurate. The Stratasys F370 matches the CAD input every time with accurate, high quality prototypes," Mr Hahne added.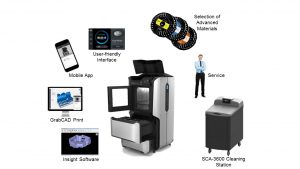 "The key for us to fast-track product development is getting physical samples in front of our customers as soon as possible. With our new Stratasys F370, we're able to get brand new iterations in a matter of hours. This rapid prototyping solution has truly become a member of our team."
The exterior design for the F123 Series was created in collaboration with leading industrial design firm Designworks, a BMW Group Company.
Designworks' Creative Director Andre de Salis said the Stratasys F123 Series can be operated remotely from any networked computer in a shared workgroup setting, allowing for the build progress to be monitored from portable devices.
"Our inspiration for the design of the Stratasys F123 Series was advanced robotics. Just as robotic tools of the future will adapt to their envisioned usage environment, we worked with Stratasys to create a look, feel and ergonomic design for the F123 Series that would offer expertly crafted user interactions," Mr de Salis continued.
"The Stratasys F123's striking metal cladding expresses the performance, durability and refinement of the 3D printer to bring a new level of excitement and accessibility to professional 3D printing."
Zehavit Reisin, Vice President, Head of Rapid Prototyping Solutions, Stratasys, said the F123 Series aims to capture the vast market opportunity in product prototyping that is not being addressed by current 3D printing systems.
"The launch of the Stratasys F123 Series targets these product design workgroups, industrial designers, engineers, students and educators who demand a professional quality rapid prototyping solution that's simple to use, produces reliable, engineering-quality results,  integrates perfectly within an office or lab setting, and is affordable to own and operate," Mr Reisin added.
"As the company that invented FDM, Stratasys brings a rich pedigree to the F123 Series, providing our customers an optimal balance between usability and high performance."
The Stratasys F123 Series, which accepts up to four material types in 10 colours to support a wide range of prototyping and tooling applications, will be available in late-March 2017.