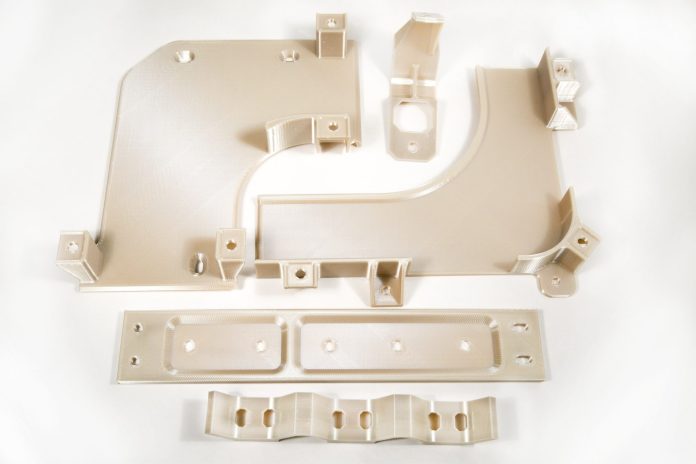 Stratasys has announced that it has been awarded a contract by Airbus to 3D print polymer parts that will be used on the A350 XWB aircraft.
In a media release, the company revealed that it will 3D print these parts using its high-end commercial FDM 3D printers and heat-resistant ULTEM™ 9085 thermoplastic resin which is certified to an Airbus material specification and is used in Stratasys' FDM (Fused Deposition Modelling) based additive manufacturing solutions.
"We are proud to work with Airbus to continually advance 3D printing in aerospace applications," said Joe Allison, CEO of Stratasys Direct Manufacturing.
"Our expertise in building parts ready for installation on the aircraft, along with our unique process controls and quality procedures, will allow Airbus to improve competitiveness leveraging on the technical benefits of 3D printing."
The leading aircraft manufacturer has increasingly been relying on additive manufacturing to boost productivity and margins by bringing flexibility to its manufacturing practices.
That is why the new agreement comes as no surprise; the two companies have collaborated since 2013 and since 2015 Airbus has installed thousands of 3D printed parts on its fleet of aircraft.
Image: Additive manufacturing takes flight with 3D printed bracketing for the Airbus A350, manufactured by Stratasys Direct Manufacturing with FDM Technology and ULTEM 9085 resin.
Credit: Business Wire/Stratasys