The first batch of students have started their courses at the new $120 million Sustainable Industries Education Centre at the former Mitsubishi site in Tonsley, one of the most innovative and advanced training centres in Australia.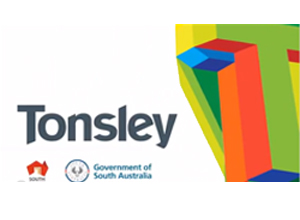 South Australian Premier Jay Weatherill said the Centre brings together a new TAFE SA campus for building and construction students as well as a range of high-tech industry organisations and private training providers.
"This impressive new facility will provide world-class trade training for the $4.5 billion building and construction industry," said the Premier in a media release.
"With the signing of global giant Siemens, ICT company Tier 5, Flinders University and this new training centre, the Tonsley precinct will become an exciting, innovative advanced manufacturing hub."
The Sustainable Industries Education Centre is South Australia's largest single investment in training infrastructure, as part of its $240 million commitment to TAFE SA facilities over six years.
The centre plays a vital role in delivering South Australia's Skills for All initiative which aims to increase skills levels and ensure that people possess the skills needed for jobs in new and emerging industries.
"This Government is about supporting industry and training people for jobs and we have a strong history in this area," Employment, Higher Education and Skills Minister Grace Portolesi said.
"TAFE SA will be developing more qualifications in a range of trades including electrical and renewable energy, refrigeration and air-conditioning, plumbing and water operations, carpentry and joinery, furnishing and building, interior design and drafting, painting and decorating, bricklaying, plastering and tiling."
Ms Portolesi said industry reference groups are on hand to guide course design and content to help graduates prepare for the workplace and give businesses the opportunity to have their products, processes and systems simulate real-world conditions.
"This centre will improve the way training is delivered for these trades and will strengthen pathways between vocational and higher education," the Minister added.
"It will also provide greater opportunities for retrenched workers to retrain and transition to a new job in a new industry."