A roundtable event attended by Victorian State Government representatives and representatives from the automotive supply chain companies was held on Friday to discuss how the Andrews Labor Government can assist with the transition of the sector following the closure of passenger car manufacturing in Australia.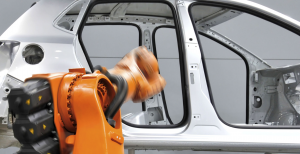 Minister for Industry Lily D'Ambrosio – who was joined at the roundtable by Gabrielle Williams MP, Member for Dandenong, and Sonya Kilkenny MP, Member for Carrum – said the Labor Government was committed to working with the whole industry and their workers to help them diversify to non-auto domestic sectors or to transition to the global supply chain.
She said the Government recognised the need to maximise its support for the sector after the Abbott Government "dared the auto industry to leave Australia".
"We will continue these discussions with businesses and have more to say about what the Government will do to support them during their transition to future industries," the Minister said.
"After Tony Abbott walked away from this industry, we are standing by these workers during the transition to ensure they aren't left without a job."
She said the Labor Government has committed an additional $18 million to support the Melbourne's North Innovation and Investment Fund (MNIIF) and the Geelong Regional Innovation and Investment Fund (GRIIF).
Developed by the Victorian Coalition Government in partnership with the Federal Government and Ford Australia, these merit-based grant programs focus on encouraging new investments to create sustainable jobs in the State ahead of Ford's exit in 2016.